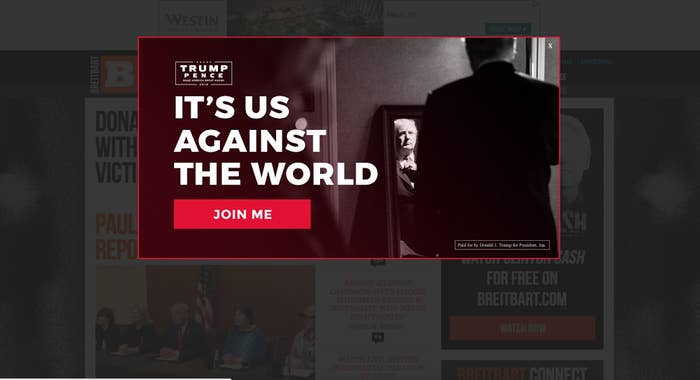 ST. LOUIS — Donald Trump faced a choice on Sunday.
Ahead of one of the highest-stakes debate situations ever after tape emerged showing Trump making grossly sexist remarks that are so damaging that many top Republicans have abandoned him, Trump could have tried to salvage his candidacy by trying to be somewhat conciliatory, pivoting to his signature policy proposals, and avoiding getting into the mud while profusely apologizing for the content of the tape — something many Republicans have called on him to do.
He chose a different path. On Sunday night, Trump signaled that his objective now is to fight to the end as the champion of the populist nationalist movement he has spearheaded and which propelled him to the Republican nomination. Trump's revanchist positioning is a sign he's retreated to pleasing the hard core of his base, despite the fact that they cannot deliver him the White House; a performance like this won't bring on board the voters Trump must persuade in order to win.
Trump began the night by holding a livestreamed meeting with several of Bill Clinton's accusers, signaling that he would bring up a subject that many Republicans have urged him not to. He accused Clinton's campaign of starting birtherism, bringing up Clinton confidant Sidney Blumenthal twice — a reference unlikely to resonate with many people beyond loyal readers of Breitbart and viewers of Fox News. Trump told Clinton she had "hate in her heart." He threatened to appoint a special prosecutor to investigate and even jail her after the election.
Just before the debate began, the homepage of Breitbart News, the conservative website that has worked in tandem with the campaign and from which Trump hired his campaign CEO Steve Bannon, displayed a huge Trump campaign ad:
"IT'S US AGAINST THE WORLD."
What was even more startling was the extent to which the Republican National Committee, just a day after beginning to run away from him full-tilt, appeared to embrace Trump. RNC chairman Reince Priebus flew with Trump to St. Louis. During the debate, RNC chief strategist and communications director Sean Spicer tweeted a link to a Trump campaign press release sent out during the debate about how Clinton dealt with her husband's accusers, referring to the "details of @HillaryClinton's horrible mistreatment of women." The tweet indicated early on in the debate that the RNC had lent its approval to Trump's strategy. (Even the RNC, however, seemed to distance itself from Trump's inviting Bill Clinton's accusers to St. Louis; Spicer told reporters that the party had not been aware of Trump's plans to invite the women. The Commission on Presidential Debates, meanwhile, tabled at the last minute a plan to have the women Trump invited confront Bill Clinton inside the debate hall, the Washington Post reported on Sunday night.)
The Clinton side has seized on Trump's refusal to soften his messaging for the general election, even in general election debates. Trump was speaking to his "hardcore fringe supporters," said Clinton communications director Brian Fallon in the spin room after the debate.
And part of Trump's retrenchment to his base — and the intra-party, establishment vs. anti-establishment battles on which it thrives — means attacking other Republicans. Over the weekend, he tweeted critically several times of the Republicans who have abandoned him, and even retweeted an account referring to them as traitors. It's hard to overstate how unusual this is for a major party nominee to do at all, not least a month before the election.
On Sunday night, Trump surrogates were mostly focused on Clinton.
"That's not what we're thinking about, we're thinking about beating Hillary Clinton right now," Trump policy adviser Stephen Miller told reporters on Sunday night when asked if the Trump campaign wants consequences for Republicans who have rescinded their support for the nominee.
"That's up to Speaker Ryan," Trump campaign manager Kellyanne Conway told reporters when asked if Trump's performance had been enough to keep Republicans like House Speaker Paul Ryan on board.
Instead, on Sunday night, Trump's Facebook page posted an image emblematic of where his campaign is now. It's a meme of him standing at a lectern, with the words "She would be in jail" right next to his face.