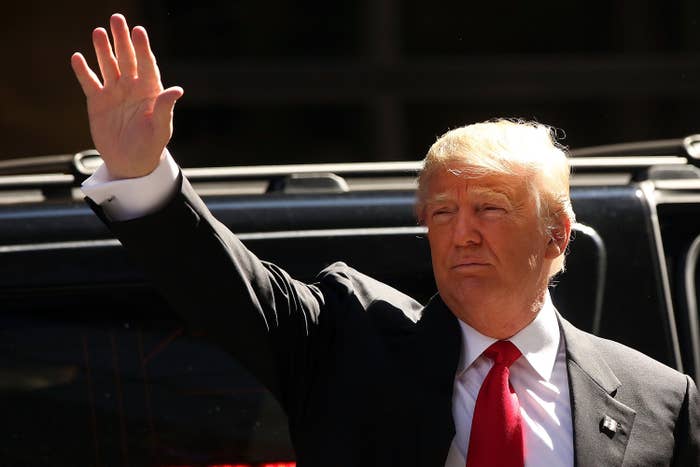 WASHINGTON — Donald Trump's campaign paid Breitbart News national security editor Sebastian Gorka $8,000 for "policy consulting" last year, according to Federal Election Commission filings.
The filings show that the payment to Gorka was made in October.
Gorka is a professor at Marine Corps University and is the chairman of Threat Knowledge Group, a national security consulting group. He appears frequently as a counterterrorism expert on Fox News.
Gorka has been repeatedly identified on Breitbart as Breitbart's national security editor, with an appearance on Monday on Breitbart's satellite radio show being the most recent example. Gorka has also written frequently for the site, though not since December.
Earlier this year, Gorka was reportedly caught trying to go through security at Reagan Airport in February with a handgun.
Gorka's wife Katharine Gorka is one of Ted Cruz's national security advisers. She also has written in the past for Breitbart and her Twitter bio is "Council on Global Security, Breitbart News."

Gorka did not return requests for comment. A spokesperson for the Trump campaign did not return a request for comment.
Questions have increasingly been raised in recent months about Breitbart's close relationship with the Trump campaign, particularly in the aftermath of Trump campaign manager Corey Lewandowski's manhandling of former Breitbart reporter Michelle Fields. In the fallout over the incident, some with the site sided with the Trump campaign over its own reporter, leading to Fields and others quitting the organization in protest. During this period BuzzFeed News reported that a top editor at Breitbart had made inquiries about a possible job with the Trump campaign.
Breitbart editor-in-chief Alex Marlow didn't immediately respond to a request for comment.