Top Nuclear Negotiator: Russia's Oil-For-Goods Deal With Iran Isn't Happening
Wendy Sherman warns that the deal could violate sanctions and cause rifts in the P5+1.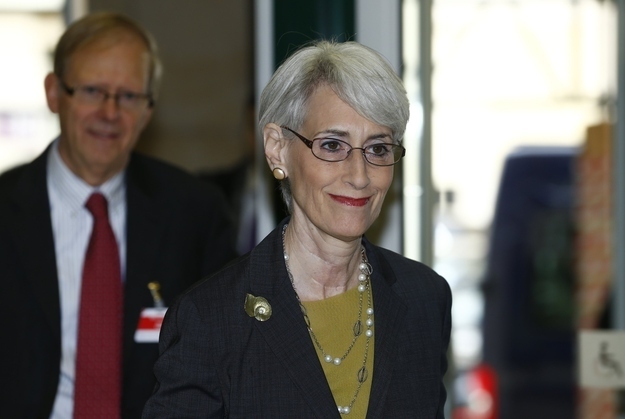 WASHINGTON — The State Department's lead negotiator with Iran said on Tuesday that a reported oil-for-goods deal between Russia and Iran is not moving forward.
"At all levels of our government including at the highest level we have raised our concerns, quite directly with Russia about this, and Secretary Kerry has raised this quite directly with Iran," lead Iran negotiator Wendy Sherman told the Senate Foreign Relations Committee in a hearing on the Iran interim nuclear deal in response to a question from Sen. Jeanne Shaheen. "My own sense of this is after a fair amount of clarity about this matter that nothing will move forward at this time."
Reuters reported in January that Iran and Russia were negotiating a $1.5 billion per month oil-for-goods deal, swapping up to 500,000 barrels of Iranian oil a day in exchange for Russian goods. The existence of the potential deal was reported just days before the interim agreement with Iran was due to begin.
Sherman said that such a deal would potentially violate sanctions and cause a disagreement between the world powers that negotiate with Iran on its nuclear program.
"We are very crystal clear that anything like such an agreement between Russia and Iran might have potential sanctionable action and would likely create tremendous rifts within the P5+1 which would make coming to a comprehensive agreement all the more difficult if not impossible," Sherman said. "My own sense is that it's not moving forward at this time, and I think that if that is indeed the case that we can continue to verify is the fact, that is a very good decision."