Top Diplomat Says Administration Doesn't Consider Congress Warmongers
"I don't believe that anyone prefers war," Sherman says.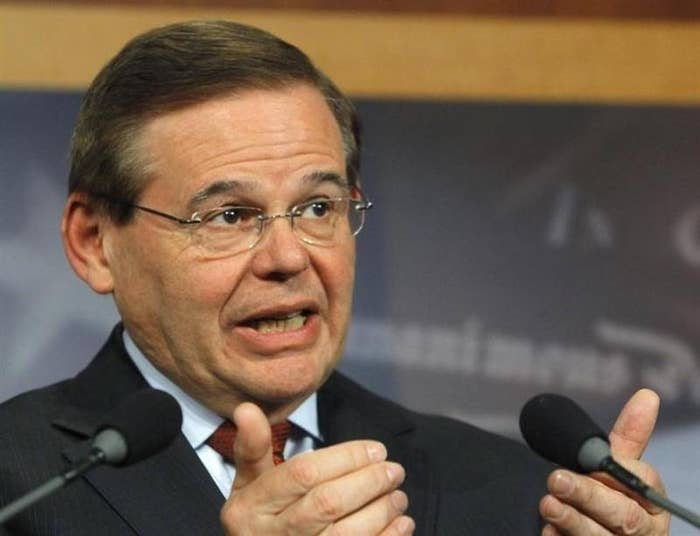 WASHINGTON — The lead U.S. negotiator with Iran told Congress on Tuesday that she does not view them as warmongers after lawmakers complained that they had been treated as such by the White House.
"Let me say for the record I don't believe any of you, and any senator and any member of the House are warmongers," the State Department's Under Secretary for Political Affairs, Wendy Sherman, said. "I don't believe that anyone prefers war." She called some lawmakers' support for Iran sanctions "an issue of tactics, not an issue of intent, and not a characterization of any individual."
The National Security Council released a statement in January that implied that supporters of a sanctions bill authored by Sens. Mark Kirk and Bob Menendez want to go to war with Iran. "If certain members of Congress want the United States to take military action, they should be up front with the American public and say so," Bernadette Meehan, National Security Council spokeswoman, said in the statement. The sanctions bill has stalled in the Senate and looks unlikely to come to a vote, but on Tuesday at the Senate Foreign Relations Committee hearing where Sherman was a witness, feelings over the White House statement seemed to still be raw.
"Maybe the administration could be enlightened to understand the difference between tactics and and war-mongering and fear-mongering," Menendez said.
Even senators who didn't support the bill said they didn't like the comment.
"I haven't appreciated some of the comments from the administration describing those who are in favor of the sanctions bill implying that they're warmongering or that they have anything but the best motives," said Senator Jeff Flake, one of only two Republicans who did not cosponsor the bill. "I think that everyone here wants the same thing."
"Since my colleague from Illinois Sen. Kirk has been a part of the effort on enhanced sanctions along with Sen. Menendez, I want to join the chorus that you have joined in Ms. Sherman — I don't question for a moment the motives of anyone engaged in this," said Sen. Dick Durbin, the second highest-ranking Democrat in the Senate. "We all have the same goal: Stop a nuclear Iran. Keep Israel safe. Stabilize and bring peace to the Middle East."
"These are goals we all share, and the approaches may be different. I have not signed onto this bill," Durbin said.