Todd Akin Says He Won't Drop Out
Apologizes for "legitimate rape" comment but refuses to back out of the race.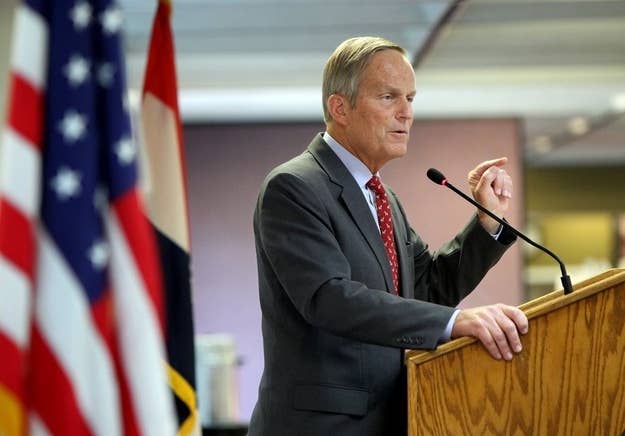 Missouri Rep. Todd Akin, the Republican Senate candidate in Missouri, said today on Mike Huckabee's radio show that he won't drop out of the race in the midst of a firestorm over comments he made this weekend about "legitimate rape" and pregnancy.
"It's a shame that this has caused such a distraction to your campaign — is it fatal?" Huckabee asked.
"We're going to take this thing forward and by the grace of God we're going to win this race," Akin told Huckabee. "In the words of John Paul Jones, 'I've not begun to fight.'"
"The people of Missouri who elected me know I'm not perfect," Akin said.
Over the weekend, Akin gave a local news interview in which he said that in cases of "legitimate rape," women's bodies had ways of "shutting that whole thing down" (i.e. preventing pregnancy). The comments have resulted in a number of prominent figures in the Republican Party calling for him to drop out of the race.
Asked if anyone from the Romney campaign or the RNC had asked him to quit, Akin said "No one has called me and said 'Todd, you should drop out.'"
Akin apologized for the comment, saying "I've made a couple of serious mistakes here that were just wrong and I need to apologize for those."
He added that he knows "that people become pregnant from rape."