No One Checked Into Flight MH17 With A U.S. Passport, Administration Emails Reveal
One American was on the flight, Obama says.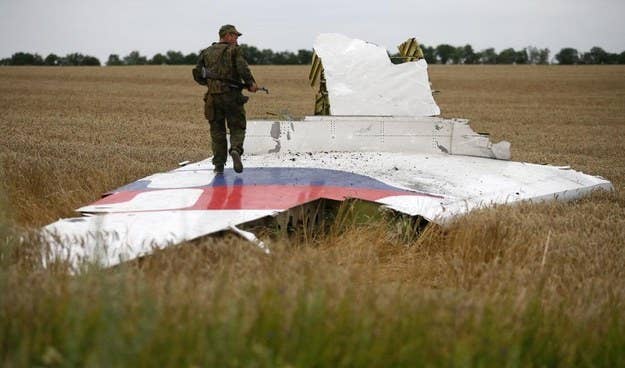 Updated — 12:18 P.M. ET
WASHINGTON — None of the passengers on the Malaysia Airlines flight shot down over eastern Ukraine used a U.S. passport to check in, according to internal Obama administration emails about the incident.
However one American citizen did die on the flight, State Department spokeswoman Jen Psaki confirmed: Quinn Lucas Schansman, a dual citizen of the United States and the Netherlands.
The emails contradict widely circulated rumors that that there were 23 Americans on the flight.
Excerpts from the emails show that the administration knew on Thursday that no one had used a U.S. passport to check into Flight MH17, which crashed in Ukraine on its way from Amsterdam to Kuala Lumpur with nearly 300 people on board. The administration is still trying to figure out whether there were dual nationals on the plane.
According to the U.S. official who provided the excerpts to BuzzFeed, the administration has had the flight manifest since midday on Thursday, the day the plane crashed. It has not announced the absence of American citizens on the manifest out of respect for next-of-kin, in case it turns out that some on the plane did hold dual citizenship, which takes more time to confirm, the official said.
According to the emails, no American next of kin went to Amsterdam's Schiphol Airport on Thursday, the U.S. Consulate in Amsterdam reported.
On Thursday, reports of 23 Americans on board the plane were repeated widely in the media.
U.S. government officials on Thursday held off on confirming any numbers of Americans on board.
"We don't have any additional details at this point on American citizens," State Department spokesperson Jen Psaki told reporters in the daily press briefing on Thursday. "We're looking to, of course, obtain that information. As soon as we have it available, we'll make it available to all of you."
President Obama spoke about the crash during an appearance in Delaware, saying that it was the administration's "first priority" to determine if Americans were on board.
A White House spokesperson referred BuzzFeed's questions to the State Department. Spokespeople for the State Department did not immediately respond to a request for comment.
The plane is believed to have been shot down by pro-Russian separatist rebels in eastern Ukraine, according to preliminary intelligence assessments reported by CNN. Intercepted audio purportedly of a conversation between separatists regarding the plane shows that they thought they were shooting down something else and were surprised to find they had downed a civilian plane.