The Media Is Really Hoping For A Santorum Surge Right Now
Reporters and outlets everywhere are announcing that tonight is Santorum's big moment. Things are about to get really boring otherwise.
Rick Santorum could rise from the dead tonight as polls indicate he has a strong chance of winning Missouri, a decent chance at Minnesota, and is likely to finish second in Colorado. The media has seized upon this opportunity for Santorum to become the new anti-Romney as it, in turn, presents an opportunity for the race to not become way more boring.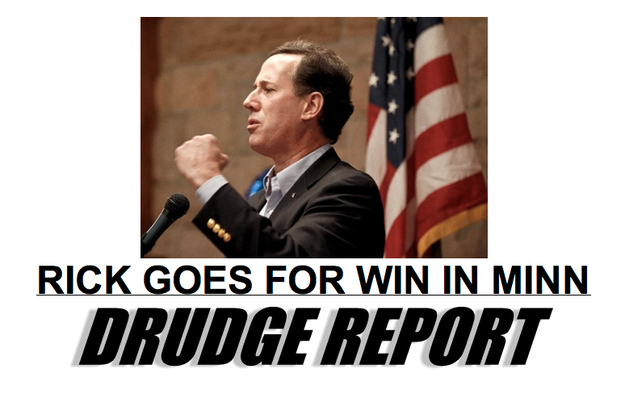 Santorum could go for a win in Minn, and he is likely to take Missouri. But even in the event of a Missouri win -- a primary that the Romney campaign is calling a "beauty contest" -- it might not mean much. The primary is non-binding in terms of delegates, in this case meaning that the state's delegates will be appointed at a separate caucus in March.
But still: at least symbolically, today could be Santorum's day, as is being pointed out pretty much everywhere.



Momentum is attractive, especially in a race that has felt inevitable since the start.

Remember, he won Iowa too.