The Etch A Sketch Is The New Pocket Constitution
And Santorum has a new favorite prop. He stands on "the rocks of freedom, not on the sands of an Etch-A-Sketch toy."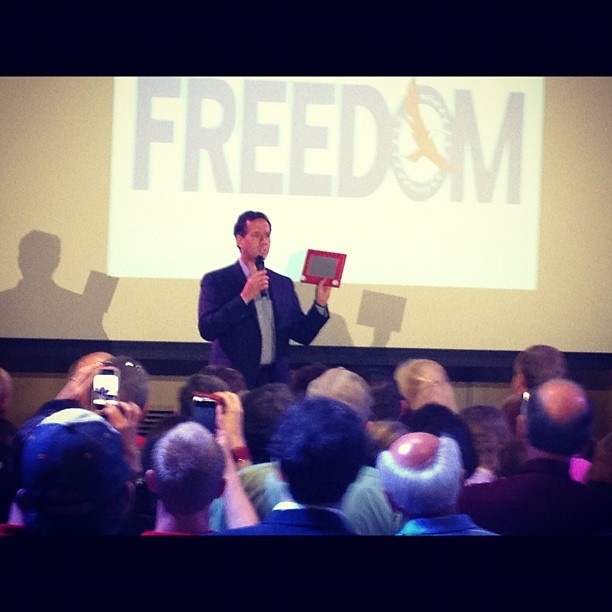 MANDEVILLE, Louisiana — The Santorum campaign is running hard with Romney advisor Eric Fehrnstrom's "Etch-a-Sketch" comment, even sending their candidate out on the stage today with one of the retro children's toys.
The Etch-a-Sketch came up several times over the course of Santorum's appearance at a Tea Party rally outside New Orleans.
"Ladies and gentleman, this is the first part of what I'm going to call my Etch-a-Sketch Tour of America," Santorum told the crowd.
He said that voters didn't want an "Etch-a-Sketch" candidate but rather someone "who writes what they believe in in stone," later repeating the stone analogy by asking the assembled voters to vote for a candidate who stands "firmly on the rocks of freedom, not on the sands of an Etch-A-Sketch toy."
Santorum brandished the Etch-a-Sketch throughout his speech, even during sections where he usually brings out his piece of shale from North Dakota or his pocket Constitution.
But the candidate isn't sure what toy he'd be, if not an Etch-a-Sketch. In response to BuzzFeed's question, Santorum said "I haven't given it much thought."