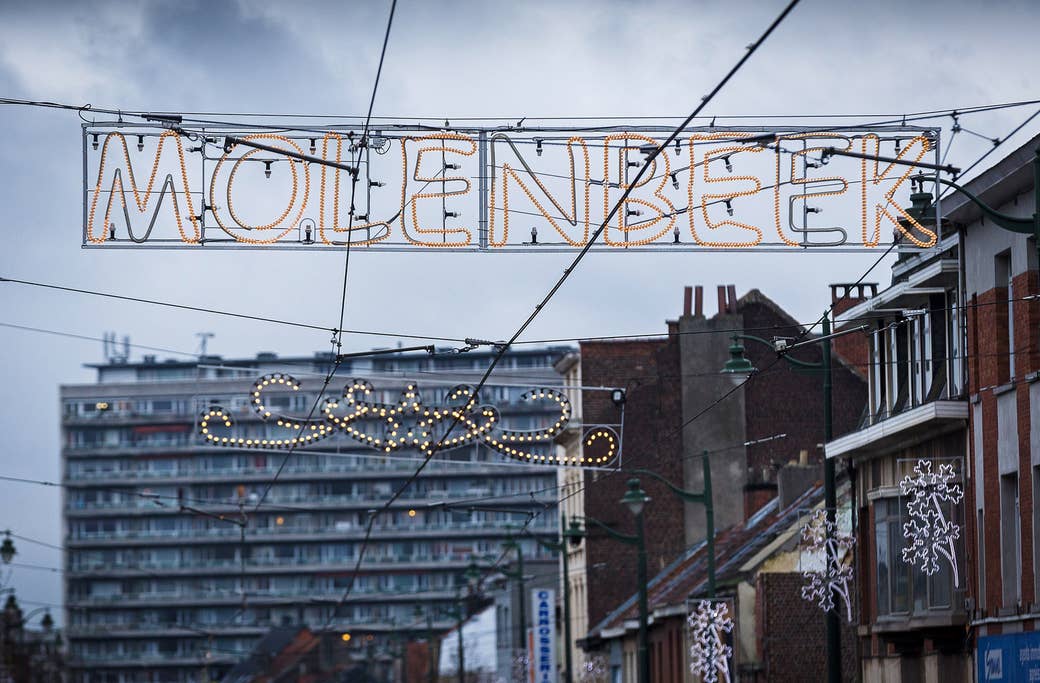 BRUSSELS — On its face, Molenbeek has little in common with the Parisian banlieues that have also become known for fostering extremism. The urban landscape lacks grim towering housing projects and seems of a piece with the rest of Brussels, albeit with more tea shops filled only with men, Islamic dress shops, mosques — it has 41 — and women wearing the hijab.
Less than 10 minutes' metro ride from Brussels's central train station, Molenbeek has, in the past few days, become known as the incubator for some of the highest-profile terrorist attacks on European soil in recent years, and the community is grappling with radicalism.
The deadly attacks in Paris on Friday night that killed at least 129 people and injured hundreds more have diverted the attention to this neighborhood, where three of the Paris attackers came from, and where the attack's alleged mastermind, Abdelhamid Abaaoud, once lived. In fact, the family home of the Abdeslam brothers, two of whom also participated in the attacks, sits right across the square from Molenbeek's handsome city hall. This commune, the Brussels equivalent of Paris's arrondissements, is one of the working-class areas around la petite ceinture (the small belt), the ring road separating Brussels's historic center from the rest of the city.
Molenbeek, home to a large population of Moroccan and Turkish descent, is close knit, and several residents who spoke to BuzzFeed News said they knew the family of Ibrahim and Salah Abdeslam — Ibrahim blew himself up with a suicide vest outside the Comptoir Voltaire in Paris, Salah is still on the run, and a third brother, Mohamed, was arrested over the weekend and then released. But people who knew the Abdeslams say they didn't raise any red flags among the neighbors before the shocking attacks on Friday.
"The kids I know, the family, I don't really know that well," said Yusef, 41, who was standing outside the Moustakbal mosque on Rue de l'Avenir. "But they weren't really observant, I have to highlight that."
"They weren't Muslims who practice, who pray," said his friend Mustafa, 52, standing beside Yusef. Neither wanted to give their last names.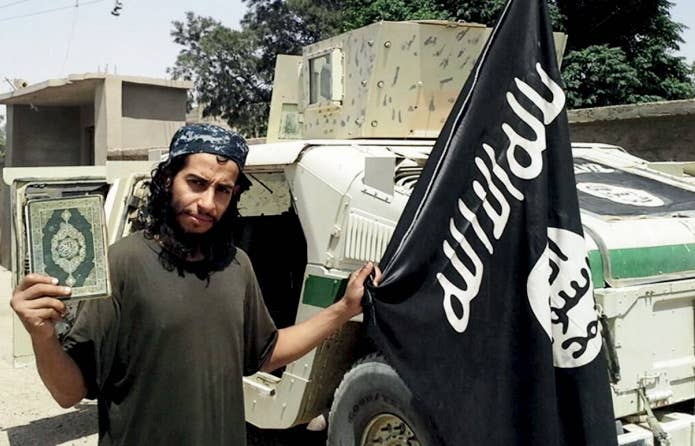 Yusef described the family as "totally normal." He pointed out that Mohamed, the brother who was arrested and then freed, works for the local government.
"Nearly all the people who come out of Molenbeek who have problems like this, they have totally banal families. Believe me," Yusef said.
The owner of a Turkish restaurant near Abdeslam's house said he had known the Abdeslam brothers since they were kids.
Salah is "sans histoire" — which translates to "without a story" and is a colloquialism for ordinary or unremarkable — the restaurant owner, who didn't want to reveal his name because he would be recognized easily, said about the attacker who is on the run.
Extremism might seem ordinary to Molenbeek now, but the series of attacks in Paris have stunned its residents nonetheless. Speaking to reporters on Monday, Molenbeek's mayor Françoise Schepmans said she was shocked by Molenbeek's connection to the Paris attacks.
"What's most shocking is that there are young people who were brought up in Molenbeek who were radicalized to the point of carrying out terrorist acts," Schepmans said. "That really raises questions."
Olivier Vanderhaegen, a local government official who focuses on youth programs and preventing radicalism, said there are 100 people in Molenbeek who have either gone to Syria, want to go there, or are at risk of becoming radicalized. He added that there may be others who are unknown to authorities. Belgium sends the most per-capita fighters to Syria than any other European nation, according to Reuters and other sources. In February, 45 members of the group Sharia4Belgium were convicted of terrorism charges, and the leader of the group, Fouad Belkacem, was sentenced to 12 years in prison.
Belgium's interior minister has said that the government does not have Molenbeek "under control."
According to Vanderhaegen, the problem stems from recruiters who prey on young men from immigrant families, who have a sense of displacement in the Belgian society. Youth unemployment in Molenbeek is at around 40%. Young men who turn to radicalism are often already on a rough path, getting into drugs and alcohol abuse. But as Vanderhaegen acknowledged, radicalization doesn't always happen as a result of youthful delinquency and can't always be blamed on lack of opportunity. Abdelhamid Abaaoud, the ISIS operative who authorities think masterminded the attacks and who was raised in Molenbeek, attended a prestigious high school in Brussels, Saint Pierre d'Uccle.
Vanderhaegen said he tries to intervene early with programs in schools — for example, after the Charlie Hebdo attacks, local schools started teaching kids about liberty of expression and belief. For those who aren't in school, he tries to get them into group activities like soccer and other constructive diversions from the lure of extremism. But he hasn't always been successful.
"There have been times when we've been able to stop it, when we've been able to reinstate the link with the family," Vanderhaegen said. "There are cases when we haven't been able to stop it because it's too late. Sometimes the person has already left."
Vanderhaegen pointed out that the social services face a challenge in keeping up with demand because Molenbeek has the youngest population of any commune in Brussels, and it also has the highest birthrate.
"That can explain why there are recruiters who have success in Molenbeek, because they're not noticed," he said.
For a neighborhood with about 100,000 people, Molenbeek has been linked to some of the most high-profile terrorist attacks in recent years. In addition to the Paris attackers, there was Mehdi Nemmouche, who killed four people at Brussels's Jewish Museum and lived in Molenbeek after returning from Syria; Ayoub el-Khazzani, who organized the thwarted attack on a train over the summer, reportedly lived in Molenbeek for a time, according to Belgian media; and Amedy Coulibaly, the perpetrator of the attack on the Hyper Cacher kosher market in Paris in January, bought his weapons there. Of the 13 people who were arrested by Belgian police on charges of planning a terrorist attack in January, nine were in Molenbeek.
Belgium's interior minister has said that the government does not have the situation in Molenbeek "under control" and that it may have to "clean up" the area, a phrase which Schepmans said on Monday she didn't like.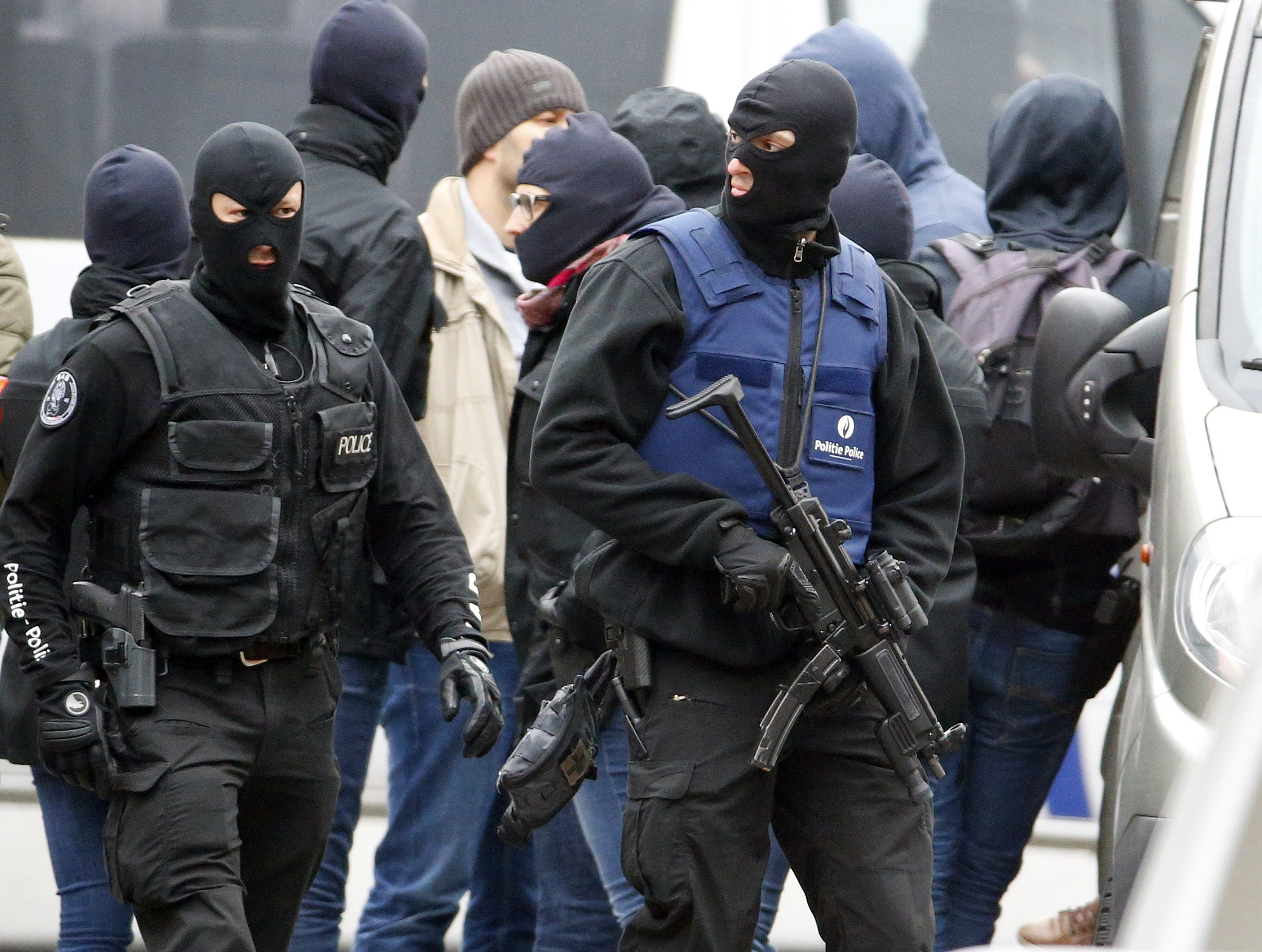 On Monday, Molenbeek was on edge. Heavily armed police conducted a raid for hours on rue Delaunoy, 10 minutes away from the city hall, wearing balaclavas and setting off firecrackers meant to warn residents about the ongoing operation. The raid, which was part of the manhunt for Salah Abdeslam, ended with no arrests. In addition to a scrum of international press, those living in the neighborhood paused to look at what was going on.
"I know him," said Karim, 22, when he was shown a picture of Abaaoud.
"Apparently he's dead," interjected one of the friends next to Karim.
"I haven't seen him for a long time," Karim said. "There were rumors he's dead but it seems like he's not dead. He's a good guy."
Abaaoud reportedly traveled to Syria and joined ISIS in early 2014 and was later joined by his younger brother, who was just 13 at the time.
For older neighborhood people like Yusef and Mustafa, the men in front of the mosque, the problem in Molenbeek is generational, and the government isn't doing enough to address it.
"I have the impression that these young people are empty shells," Yusef said. "'What do you want to do?' 'I dunno.' 'Do you want to —' 'I dunno.'"
"I came from Morocco, I didn't have papers, I was what they call clandestine," said Mustafa. "But I worked. I got married. I established myself. I have my children, I have my house here, I pay my taxes, I participate in the economy and society."
"It's this generation from the '90s," Yusef said. "There's something missing, a void."
Alice Dulczewski contributed reporting.
CORRECTION
This story has been changed to reflect the exact quote from Belgium's interior minister. It originally misstated the wording of his quote.