1.
Mark Clayton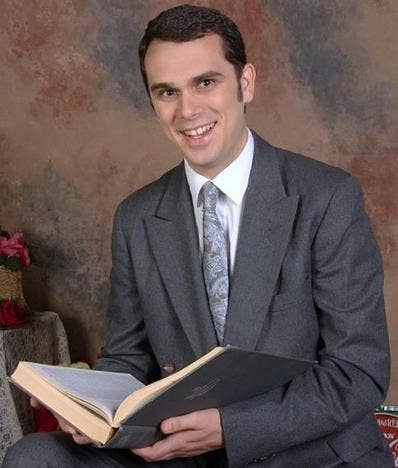 Clayton is the Democratic candidate for Senate in Tennessee, and he's also a conspiracy theorist who believes in a "godless new world order" and in the mythical NAFTA superhighway, as outlined in a Mother Jones story from last week. By day, Clayton is a flooring installer, and despite not receiving the Tennessee Democrats' backing (in fact, they've bent over backwards to disavow him), he is set to face off against Sen. Bob Corker in November.
A sample, from Clayton's campaign website:
The Federal Government forced Tennessee to turn all driver's licenses into National ID cards with a secret electronic tag inside; and has created gigantic "Fusion Centers" for collecting information to hunt and track innocent Americans against our will; and mandates transexuals and homosexuals grabbing children in their stranger-danger zones in the name of airport security. Meanwhile, Congress continues to bring American workers to our knees, driving up the national debt and sending our economic infrastructure to China and Mexico. The US Congress has betrayed Americans for three decades. We must craft legislation which gives American citizens streamlined and legally inexpensive "cause of action" protections against the Federal Government for secret personal spy attacks and groping or else Americans will be too poor to defend themselves from their own treacherous Congress.
2.
Gene Jeffress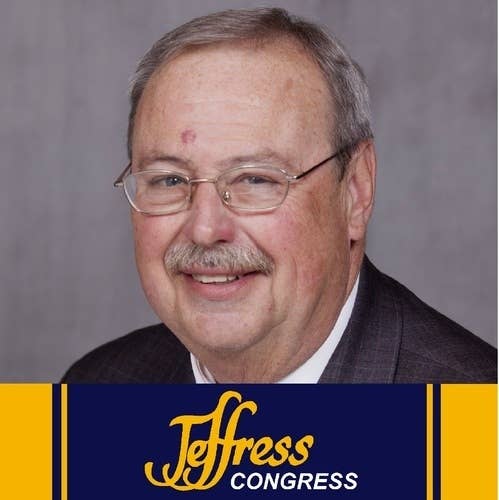 Jeffress, a state senator, is running to represent Arkansas's fourth district in Congress. In a recent campaign stop, he used the n-word as part of an anecdote about Obamacare (the use of the word itself is attributed to Jeffress' interlocutor in the story he's telling, but it's still jarring to see):
3.
Adam Hasner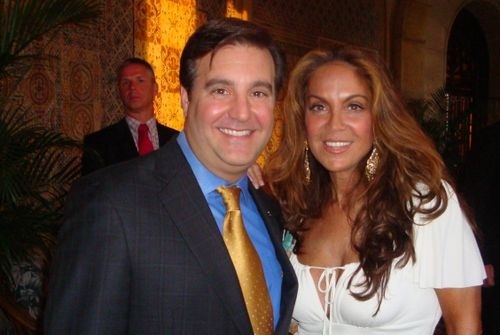 Hasner is a state representative in Florida, now running for Congress in Florida's 22nd District (he's also one of five honorary leaders of the Jewish Americans for Romney coalition). He has been called the "indisputable king of partisan warfare" in the Florida legislature. Even fellow conservatives aren't safe; Hasner said in 2011 that "there has also been an infiltration of the conservative movement by stealth jihadists in this country."
Hasner on Obama and Occupy Wall Street: "President Obama is siding with a collection of left-wing activists, anarchists and extremists who are occupying cities from New York to Miami...The front lines of President Obama and the Democrats' new supposedly anti-capitalist army is manned by kids decked out in the latest designer logoed clothes and sporting the latest high-tech toys from some of the world's most successful corporations. They're joined by born-again communists and ranting anti-Semites who want to destroy Israel."
Hasner also invited Geert Wilders, a far-right Dutch politician famous for his anti-Muslim views, to come speak with him at an event in Florida (also in attendance: Allen West, Pamela Geller).
4.
Mike Parry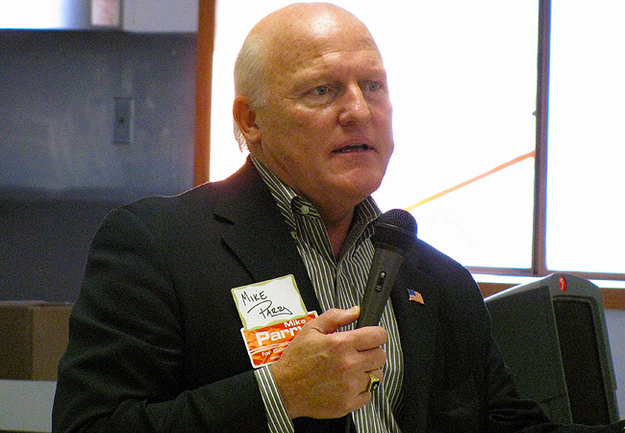 Parry, a Republican state senator and congressional candidate in Minnesota's 1st district, recently accused Governor Mark Dayton of doing drugs at a breakfast meeting. Parry told supporters at a campaign event that he'd seen Dayton "pop 15 to 16 pills" at a meeting, an accusation the governor denied. Parry conceded that the number of pills may not have been as high as 15 or 16, but "it was more than just a few."
In 2010, Parry got in trouble for tweeting "what's with Dems and Pedophiles?" and "read the exclusive on Mr O in Newsweek. He is a Power Hungry Arrogant Black Man." Parry later apologized for the tweets.
5.
Allen Quist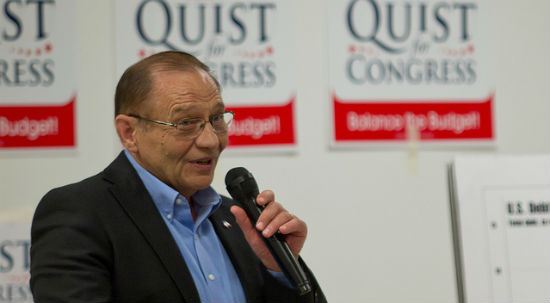 Quist, a Republican, was a state representative in Minnesota and ran for governor twice. He is a close ally of Michele Bachmann, and is now running for Congress as Mike Parry's opponent for the Republican nomination for the 1st district seat.
Quist believes that dinosaurs may have coexisted with humans, and that there is scientific evidence for the existence of dragons. According to Mother Jones, when his wife died while pregnant in a car crash in 1986, he had the six-month-old fetus displayed with her in an open casket. In 1993, he reportedly went undercover at an adult bookstore to investigate it, something the Parry campaign called on him to "come clean" about.
In 1994, Quist compared Minnesota's Mankato State University's new counseling center for gay students to a center for the Ku Klux Klan and said it would encourage the spread of aids.
6.
Kyrsten Sinema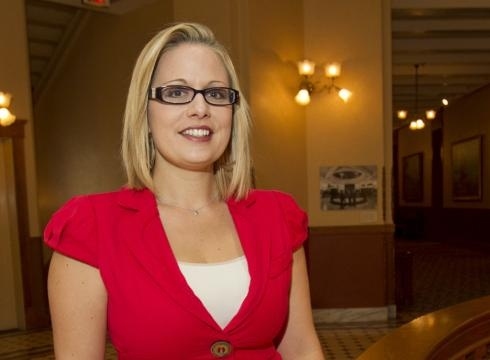 Sinema, a Democrat running for Congress in Arizona, is a former Green Party spokeswoman who once led an antiwar protest in a pink tutu. In 2006, she said the following about stay-at-home moms:
"These women who act like staying at home, leeching off their husbands or boyfriends, and just cashing the checks is some sort of feminism because they're choosing to live that life. That's bullshit. I mean, what the fuck are we really talking about here?"
7.
Art Robinson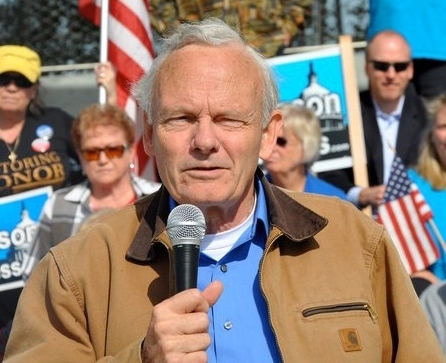 Robinson is a Republican running for Congress in southwest Oregon. He has a doctorate in chemistry from UC-San Diego. Robinson believes that nuclear waste should be disposed of by diluting it and sprinkling it in the ocean or putting it in the foundations of houses, and that global warming is a myth. Robinson runs his own scientific research center and sends out newsletters from his compound.
A 2001 profile of Robinson in the Independent Scientist begins: "Matthew Robinson, 13, has a Colt .45 strapped to his waist as he practices the piano in the living room. He lives on a 350-acre farm in southern Oregon, with his brothers and sisters, and his father, the scientist Art Robinson."
8.
John Koster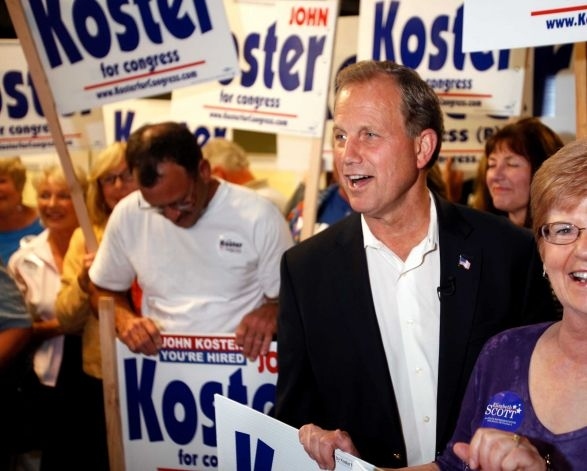 Koster is running for Congress as a Republican in the Washington district that Ohio Rep. Dennis Kucinich considered moving to. He is an elected official in Snohomish County, where he once advocated for part of it to secede and form a new "Freedom County." In 2010, he said that teachers and professors "intend to destroy your country."
Koster voted "Yes" on all 20 of the Campaign for Liberty's questionnaire for candidates, including on questions about withdrawing from the U.N. and abolishing the I.R.S.