Texas Congressman Says Planned Parenthood Is A "Front For Mass Murder"
Quico Canseco takes the hardest line.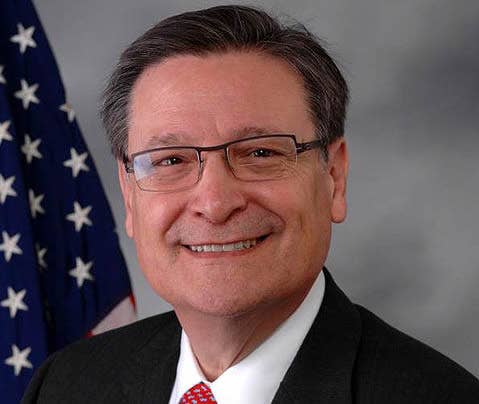 A Republican congressman from Texas said at town hall meeting with constituents that embattled Planned Parenthood is a "front for mass murder."
Francisco "Quico" Canseco, who represents Texas' 23rd district, began by answering a man who demanded to know how he was going to remove President Obama from office. According to a local news report, he continued:
Clearly on a roll, Canseco went on to describe Planned Parenthood as a"front for mass murder" that "needs to be abolished," and said federal support for National Public Radio "is like funding Democratic Public Radio."
Canseco's office sent along the following statement from the congressman:
As as the father of three children and as a lifelong and devout Catholic, I believe that abortion is morally reprehensible because life begins at conception. The practice of elective abortion violates the natural, god-given right to life, liberty and the pursuit of happiness, which should be guaranteed to every U.S. citizen, born or unborn. No matter what else they do, organizations like Planned Parenthood will always be in the wrong as long as they perform elective abortions. I will always defend innocent life, and continue fighting alongside my pro-life colleagues in Congress to enact policies that promote a culture of life in the United States.
Planned Parenthood is currently embroiled in a fight with the Susan G. Komen foundation, which recently cut funding for Planned Parenthood's breast screening program. The cancer research foundation has said that it cut its Planned Parenthood budget because the organization is currently under investigation from Cliff Stearns, an anti-abortion Florida Republican congressman, who suspects the group of using public money for abortions.