Syrian Chemical Weapons Haven't Changed The Game Yet, Obama Says
The president won't specify which options are actually on the table after evidence of chemical weapons by Assad's regime. "I've got to make sure I have the facts."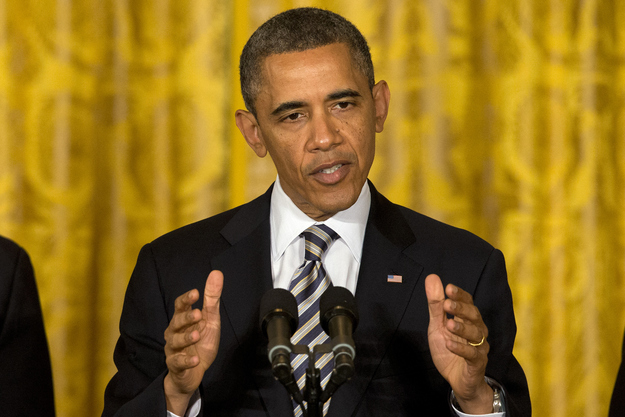 WASHINGTON — President Obama said on Tuesday that the use of chemical weapons by Bashar al-Assad's regime is still a "game changer" but refused to say whether or not the latest evidence of chemical weapons might mean U.S. military action.
"There are a whole host of steps that we've been taking precisely because even separate from the chemical weapons issue, what's happening in Syria is a blemish on the international community generally," Obama told reporters at a press conference in the White House briefing room.
"What I've also said is that the use of chemical weapons would be a game changer," Obama said. "That wasn't a position unique to the United States, and it shouldn't have been a surprise."
Obama said that there was evidence of the use of chemical weapons, but "we don't know how they were used, when they were used, who used them — we don't have a chain of custody that establishes exactly what happened."
"When I am making decisions about America's national security and the potential for taking additional action, I've got to make sure I have the facts," Obama said. "It's important for us to do this in a prudent way."
"What I've said to my team is we've got to do everything we can to establish with some certainy what has happened in Syria," Obama said.
When asked specifically what he meant by "game changer," Obama said, "I mean that we would have to rethink the range of options that are available to us." He said he had asked the Pentagon and the intelligence community to prepare options for him "as early as last year."
"I won't go into detail about what those options might be," Obama said.