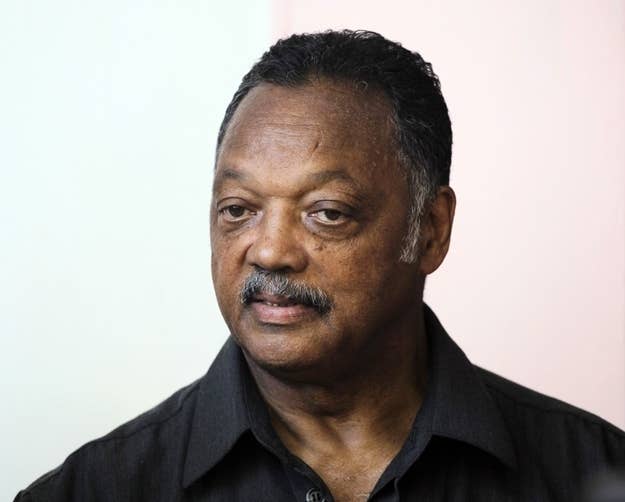 WASHINGTON — The State Department supports Rev. Jesse Jackson's offer to help secure the release of Kenneth Bae, an American imprisoned in North Korea, its deputy spokeswoman said on Monday.
"At the request of the Bae family, I think people are aware that Reverend Jesse Jackson had offered to travel to Pyongyang on a humanitarian mission focused on Bae's release," said deputy spokeswoman Marie Harf in the State Department daily press briefing. "We support the efforts, of course, of the family, but also of Reverend Jackson to bring Kenneth Bae home. So again we want him to come home, the North Koreans should release him, and we stand ready to send our folks in certainly, Ambassador King, if they reissue an offer."
Harf said she did not know if the State Department had had contact with Jackson about traveling to Pyongyang.
The North Koreans this week rescinded their invitation to the State Department's North Korea envoy Robert King, who had planned to travel to Pyongyang to negotiate Bae's release. This is the second time they have rescinded the invitation.
"We have been speaking with Rev. Jackson for the last few weeks," said Bae's sister Terri Chung in a statement. "We are pleased that Rev. Jackson has agreed to undertake a humanitarian mission to seek Kenneth's release, if granted permission to do so from the DPRK. We fully support his efforts."
"My mother and I had the opportunity to meet with Rev. Jackson and have been touched by his warmth, generosity of spirit, and his investment in bringing Kenneth home," Chung said. "Regardless of the outcome, we are deeply grateful to Rev. Jackson for his proactive pursuits of Kenneth's freedom."
A spokesperson for Jackson did not immediately return requests for comment.
Bae, a missionary who was sentenced last year to 15 years of hard labor for "hostile acts" against the North Korean government, has been transferred from a hospital back to a labor camp.
Harf said that former U.S. Ambassador to South Korea Donald Gregg's trip to Pyongyang, which was reported by the main North Korean news agency, was as a "private delegation" and not a U.S. government-sanctioned trip.
A State Department official said that Jackson "has been interested in helping with these things around the world" and "He's someone who we do support him doing things like this."