State Department "Not Aware Of A Heads Up" From Saudis Before UNSC Decision
A surprise move by the Saudis.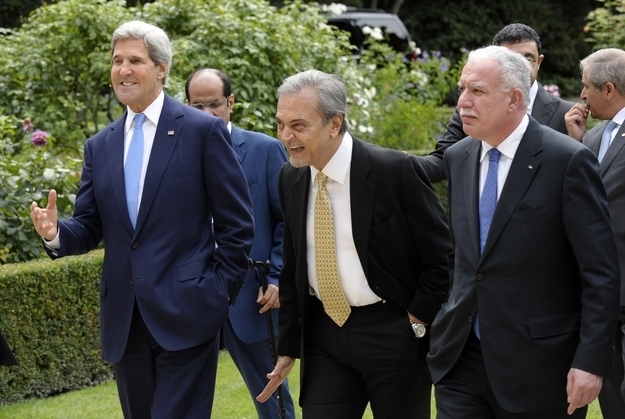 WASHINGTON — State Department spokesperson Jen Psaki said on Friday that she was not aware of any warning from the Saudis to the Americans before they decided to turn down a seat on the United Nations Security Council.
"I'm not aware of a heads up," Psaki said during the State Department daily press briefing.
Asked if Secretary of State John Kerry had discussed the surprise move by the Saudis during a meeting with Saudi Ambassador Adel al-Jubeir, Psaki said "I'm not aware that he did."
The move by Saudi Arabia on Friday "doesn't change the fact that of course we work with Saudi Arabia on a range of important issues, including Syria, including Iran, and including middle east peace," Psaki said. "We don't agree with all our partners on every single issue. Saudi Arabia has been an important partner on Syria and they will continue to be."
Saudi Arabia said on Friday that it would not take up the seat it won this year on the Security Council, citing the international body's failure to act on Syria and negotiate Israeli-Palestinian peace.
"The kingdom sees that the method and work mechanism and the double standards in the Security Council prevent it from properly shouldering its responsibilities towards world peace," the statement from Saudi Arabia's foreign ministry read.
The move shocked observers and officials as a rare show of diplomatic exuberance from the Saudis, and as an unprecedented maneuver at the U.N.
"We believe such a move would be unprecedented but we are checking back to be sure," U.N. spokesperson Martin Nesirky said. "The Secretary-General has not been formally notified so far."
"It's really rather remarkable to see a country doing this that is not known for diplomatic dynamism," said Carne Ross, a former high-ranking British diplomat at the U.N. who now runs diplomatic advisory firm Independent Diplomat.
But "a protest of this kind doesn't really have substance until they leave an empty chair at the Security Council," Ross said.
"Waiting for the US or some other country to come back and beg them to take the seat is silly," said Jonathan Schanzer, vice president for research at the Foundation for Defense of Democracies. "Even if it happens, it will not strengthen their hand."
Dan Layman, a spokesperson for the Syrian Support Group, a Syrian opposition group, reacted more favorably to the news, saying that the Saudi's decision was "everything to do with Syria."
"The Saudis are very unamused at how neutered the West has been by the Russians' blockade of favorable Syria policy, and by the subsequent Russian/Iranian proxy war that's being waged in their back yard," Layman said. "It would make no sense for them to join the UNSC and be subjected to those same restrictions when they're already free to determine their own Syria policy independently."
"The Saudi mission to the U.N. had not shown prior signs of preparing to boycott the UNSC, even sending diplomats to a special program at Columbia's School of International and Public Affairs to prepare them for the Security Council. Saudi journalist Ahmed al-Omran reported that the decision to turn down the council seat was a surprise even to the mission itself and came directly from Riyadh.
With reporting by Mike Giglio.