State Department Laments Resignation Of Syrian Opposition Leader
Won't say who they're working with now.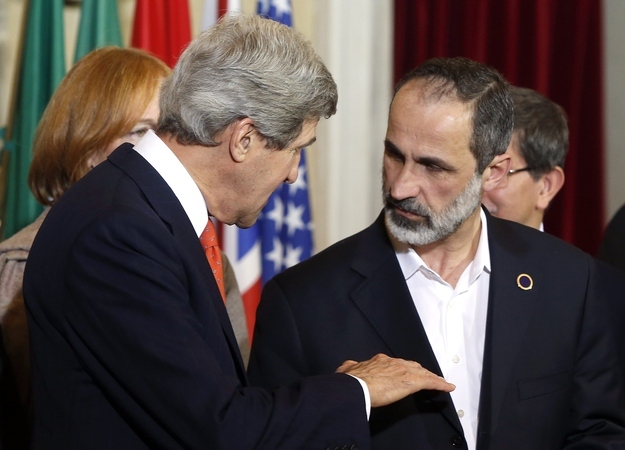 WASHINGTON — The State Department Tuesday said it is "sorry" to see Syrian opposition leader Moaz al-Khatib's resignation, but can't specifically name a new leader they'll start working with after his departure.
The surprise resignation of al-Khatib has intensified a moment of disarray among the Syrian rebels, reports say, along with the refusal of a key Free Syrian Army leader to recognize an interim prime minister.
"We're sorry to see the Khatib announcement," deputy spokesman Patrick Ventrell told reporters. "This is somebody that we've worked very well with."
"The bottom line is what we're looking for is unity," Ventrell said, adding that the U.S. will "continue to urge unity."
Calling Khatib "courageous," Ventrell said, "Some of this is still playing out. Al-Khatib has said he'll continue to speak for Syrian opposition." He told reporters that it was too soon to talk about next steps: "We haven't had independent confirmation that he's stepped down. Let's wait and see what happens at the Arab League." Khatib is expected to speak at an Arab League summit in Doha on Wednesday.
"The opposition doesn't rely one one individual or another," Ventrell said when asked who the U.S.'s next point person in Syria would be. "We're still watching this develops."
Ventrell did not mention reports of arms deliveries to the rebels facilitated by the CIA, saying, "We're doing everything we can to accelerate the transition and support them" and that the U.S. remains the leader in humanitarian aid to Syria.