Senators Demand Village Voice Adult Services Site Be Shuttered
Bipartisan group of lawmakers demand site closure, slam ownership for effort to hide ties to company in wake of sexual exploitation complaints.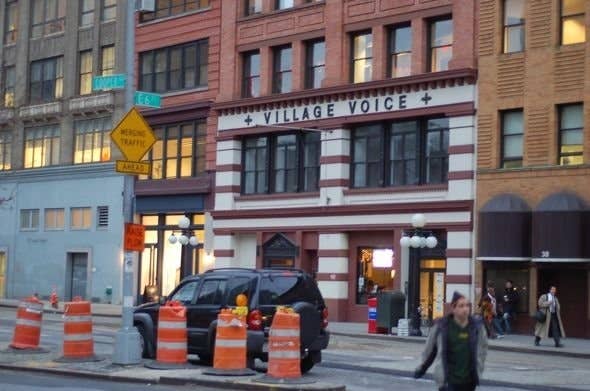 A bipartisan group of senators Friday demanded that the executives who own the Village Voice shut down the parent company's online adult advertising site that has been linked to the trafficking of underaged girls.
In a letter to the CEO of the new Voice Media Group, Sens. Marco Rubio, John Cornyn, Dick Durbin, Richard Blumenthal, Daniel Akaka and Mark Kirk demanded backpage.com be shuttered, arguing that "Any action short of shutting down Backpage's 'adult entertainment' section will only proliferate the exploitation of children."
Backpage has become a lightning rod for controversy after a number of young women came forward and accused the site of being used as a conduit for sex trafficking of underaged women. Celebrities including Ashton Kutcher have taken up the cause, and Village Voice Media has been harshly criticized for operating the site.
Although the the paper has technically separated itself from Backpage by formed a new holding company, Voice Media Group, that operates the chain of newspapers, the lawmakers were having none of it.
"We are also deeply disappointed that you chose to simply circumvent the public relations disaster Backpage rightly caused Village Voice Media, rather than stand up and use your authority as executives to end the company's role in the sexual exploitation of minors," the lawmakers said in the letter.
Village Voice Media lawyer Liz McDougall, who handles Backpage inquiries, said that questions regarding the letter should be referred to Voice Media Group. A spokeswoman for Voice Media Group then referred BuzzFeed back to McDougall.
UPDATE: Scott Tobias of the Voice Media Group has sent BuzzFeed the following statement.
"I and the executive management team at Voice Media Group (VMG) have no affiliation with Backpage.com and do not have any legal authority to make any changes to another entity's business practices or to exert any control over its operations.
"VMG is a newly formed, independent company that is purchasing the weekly newspapers and related digital properties owned by Village Voice Media Holdings. VMG is not purchasing Backpage.com. This legitimate separation of ownership and control of the media enterprise from the Backpage enterprise will assure that our media business will preserve its editorial integrity and continue to focus entirely on the production of compelling and relevant content in the markets we serve."