Scott Walker's Advice For Mitt Romney
Send a clearer message on the economy, but don't be like Herman Cain. "It doesn't have to be 9-9-9 or something like that."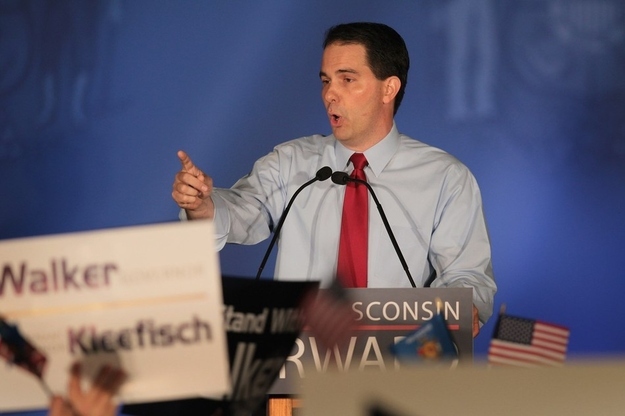 WASHINGTON, D.C. — MItt Romney would do better to send a simpler message on his economic plan to voters, Wisconsin Governor Scott Walker told reporters at a Christian Science Monitor breakfast on Thursday.
Walker, who's become something of a conservative folk hero for successfully curbing collective bargaining rights in Wisconsin and surviving a recall election, said that Romney needs to hit his economic message harder and clearer going forward — but avoid an overly-simple Herman Cain-style plan.
"Having a plan and not just an economic plan, what he would do budgetarily, and talking about that," Walker said when asked by a reporter about what he hasn't been hearing enough of in Romney's pitch to voters. "Doesn't have to be 999 or something like that."
I do think it's something that voters need to hear him talking about it over and over again, repetitively talking about it, and having a strong belief not just that he'd run with it, but that he's going to deliver it," Walker said.
Walker said that what he got out of the recall was that "voters have become so cynical about politics."
"I think part of it is just convincing voters of the believability of yes, I have a plan, and yes I'm committing to enacting it," Walker said.