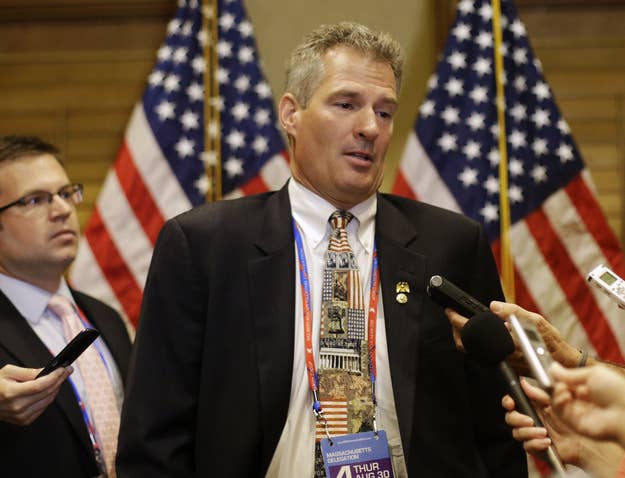 A spokeswoman for Scott Brown's Senate campaign denied a story in The Hill today that said that the Massachusetts Senator wouldn't say whether he still supports Mitt Romney for president.
Asked if Brown does still support Romney, spokeswoman Alleigh Marre said "Yes." She said that the campaign was trying to reach the author of The Hill story to get the story corrected.
In The Hill's item, Brown appeared not to answer directly when asked if he remained a Romney supporter after the 47-percent remarks, saying "He's working hard to get his message out. I don't agree with him on everything but that's what being an independent senator is about: criticizing my party when it's appropriate and then praising people when they have an opportunity to do something well" before going into an elevator."
Brown criticized Romney yesterday for the remarks that were secretly recorded at a May fundraiser, saying "That's not the way I view the world."
He and Romney both employ advisor Eric Fehrnstrom.
Update: Politico's Dylan Byers writes that the original story in The Hill has been changed.