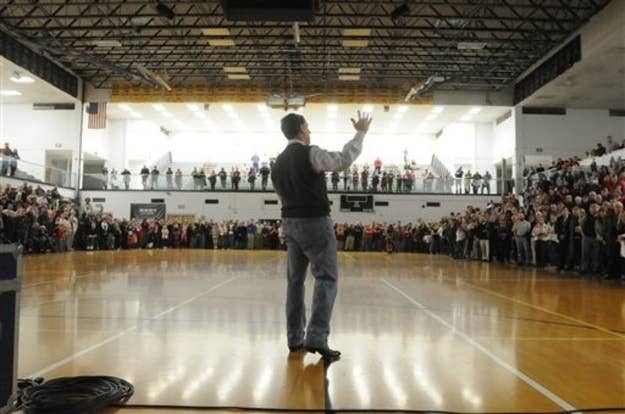 The Red, White and Blue Fund, the super PAC for Rick Santorum's campaign funded mostly by billionaire Foster Friess, is gearing up for a high-stakes battle with Mitt Romney in the weeks ahead, but its spokesman says it — unlike Romney's SuperPAC — won't be an attack machine."
"I don't know it that we see it as our role to be the attack dog all the time," said spokesman Stuart Roy. "We see our role is to be able to amplify messages that will help Santorum get elected in primaries and caucuses."
"I don't know if I'd consider any of that Death Star material," he said. "It's not just about saying why Romney is a scum-sucking toad, it's a comparison between the candidates."
As for the Death Star itself, "Sometimes when people have more money than sense, you end up with a lot of that coming back on yourself," Roy said. "What they've done so far doesn't exactly have me quaking in my boots."
SRPC Media, a Republican media firm in Alexandria, VA, is making the Red, White, and Blue Fund's ads, Roy said. The agency's partners also did work for the presidential campaigns of Bob Dole and John McCain. According to Roy, they work most directly with Ben Burger, an Iowa native whose clients have included Bill Frist and Tennessee senator Bob Corker.
The PAC has reportedly already bought more than $650,000 worth of television time in Michigan.
"We're placing buys in Michigan right now and we should be finished today. Either this evening or tomorrow morning we'll be in full rotation," Roy said.
He suggested that there will be ads in Ohio, where "you have to play if you have the resources," and in the South, because "we don't believe that Gingrich is much of a southern politician."