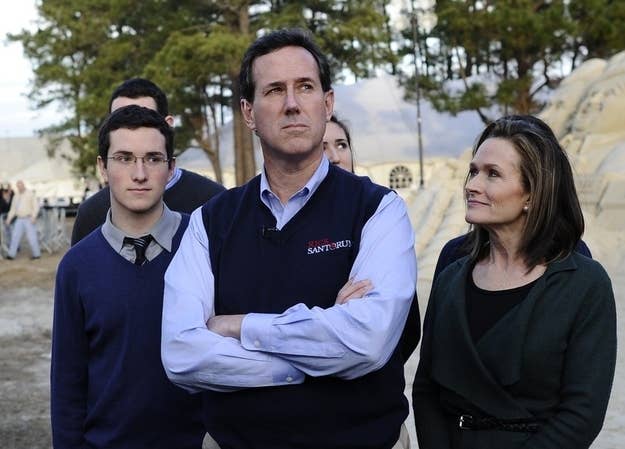 MT. PLEASANT, S.C. -- Rick Santorum avoided weighing in on the controversy over a transgender Girl Scout at a press conference today aboard the USS Yorktown.
Santorum took a pass when asked his stance on the Girl Scout cookie boycott prompted by the organization's inclusion of a transgender child in Denver -- specifically, whether or not he would allow his own children to participate in such a boycott.
He shook his head and said "I don't know anything about that."
"I don't think that's a federal issue," Santorum said.
The response fits into the former senator's efforts of avoiding talking about the social issues that have at times defined his career, first among them gay rights. In New Hampshire, Santorum was booed for his responses to questions about gay marriage at a town hall, and has recently made an effort to soften up his stance on LGBT issues -- for example saying at a debate last week that if he had a gay son, "I would love him as much as I did the second before he said it."