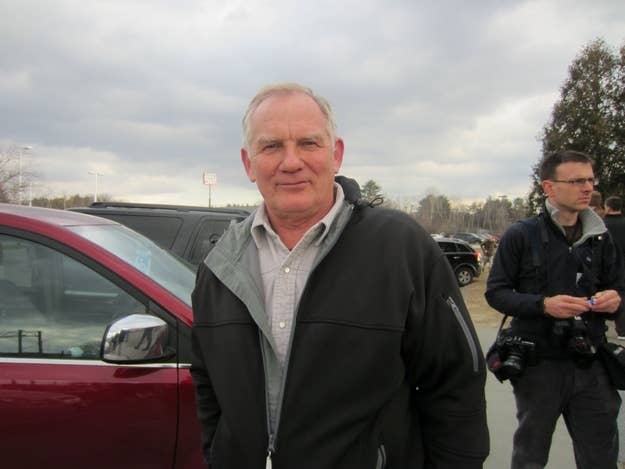 TILTON, N.H. -- Rick Santorum spent about 25 minutes in the Tilt'n Diner this afternoon, shaking hands with New Hampshire voters. A scrum of reporters surrounded Santorum outside as he was getting in his truck to leave. BuzzFeed turned to the voter standing on the sidewalk next to us and asked what he'd thought of the event.
"There were more news people than regular people," the man, Jan Buitendag, said. Buitendag is a South African immigrant who has lived in New Hampshire for the past 12 years. "There's quite the buzz around him now. When Mitt Romney was here, there were maybe six or so reporters."
As for Santorum's performance, "I was disappointed," he said.
"I was really hoping to ask him about immigration, but he didn't really speak to us. When Romney was here he spoke at least."
Buitendag was undecided before, but now thinks he'll vote for Romney.