Santorum Looking To Go Mano A Mano With Mitt
Gidley notes that it happened with Clinton and Obama in 2008. Why not now?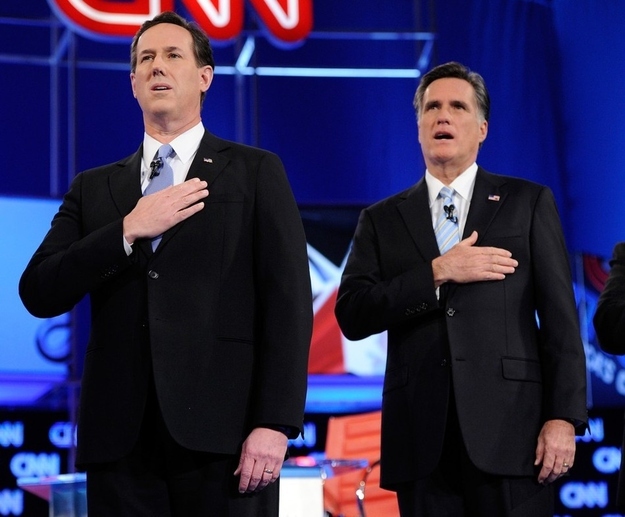 The Santorum campaign doesn't see why there shouldn't be one-on-one debates between their candidate and Mitt Romney, a communications director Hogan Gidley told BuzzFeed today.
"In 2008 when it became clear it was a two man race, they had debates between Clinton and Obama," communications director Hogan Gidley said.
"We think it's important to get it down to a two-man race," he said, stopping short of calling directly for two-man debate.
The last candidate to call for one-on-one debates this cycle was Newt Gingrich, who has repeatedly challenged Barack Obama to a series of Lincoln-Douglas style debates.
The Daily's Dan Hirschorn first noted the hint at a debate push on Twitter.