Santorum: I'll Support Whoever Wins The GOP Nomination
Santorum walks back his suggestion yesterday that Republicans "might as well vote for Obama" as Romney.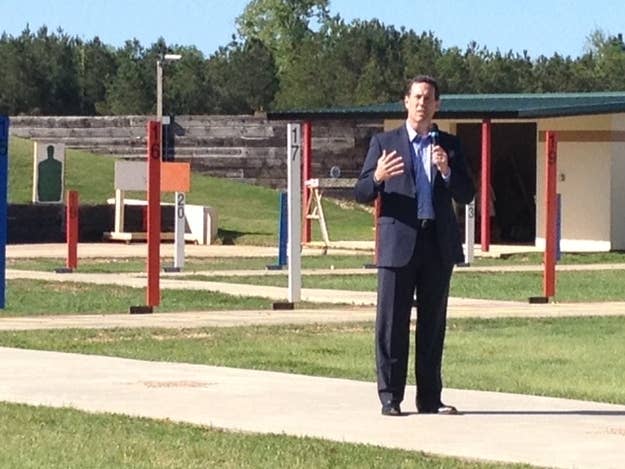 WEST MONROE, Louisiana — Rick Santorum told an audience at a shooting range in northern Louisiana today that he would support whichever candidate wins the Republican nomination, even if it's Mitt Romney.
"I'm gonna support whoever wins the Republican nomination," Santorum said, adding that the main goal was to defeat President Obama.
"But we can't do that with someone who agrees with him," he said.
Santorum's remark yesterday that Romney is no better than Obama provoked fury from Romney's campaign, which has begun to suggest that he's disloyal to the Republican Party and out only for himself.
Romney supporter Wayne Berman < a href="http://www.politico.com/playbook">told Politico's Mike Allen today, "There is a keen awareness in the party, particularly among fund raisers and elected officials, that Santorum is playing to hurt Romney so that Romney loses. Santorum sees himself as the nominee in 2016, and he's playing a 2016 game. You wouldn't continue to rip at Romney and tear at Romney and try to damage Romney if you were playing the normal, second-place game. The normal second-place approach is to rally around the nominee and become part of the leadership of the party."
Santorum's new words are an attempt to control that damage and block a new line of attack from Romney.