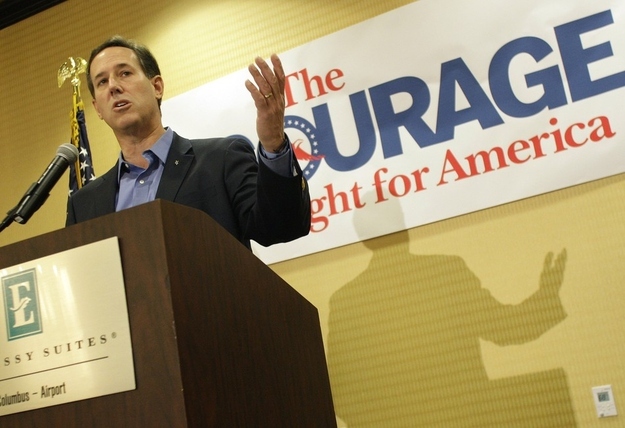 COLUMBUS, Ohio -- Rick Santorum told reporters after an Ohio Christian Alliance event today that stands by his view that abortion doctors should be criminally prosecuted.
"Yes," Santorum said in response to the question from BuzzFeed. He at first declined to elaborate, then continued:
Just so you know, if it's against the law, yes they should be criminally prosecuted, because then it's against the law and the country would have made a decision that it's against the law. And I would suggest that once we -- if we make it against the law that there should be penalties, otherwise if there's a law when there's not an enforcement of the law, it's not much of a law, is it?
Santorum also addressed concerns over his views about women's roles in the workforce, telling the assembled media that "My comments about women in the workforce, the left likes to make a big deal out of it."
"I'm very comfortable with professional women," Santorum said. "I just want to make sure that women who choose not to be in the workforce are given equal credit as those who do."
When a reporter led off a question by noting that Santorum often talks about social issues, Santorum cut him off.
"No, you ask a lot of questions about social issues," he said.