Santorum Describes Friess' Aspirin Comment As A "Bad Joke"
Tells BuzzFeed he's not responsible for Friess' ribald brand of humor.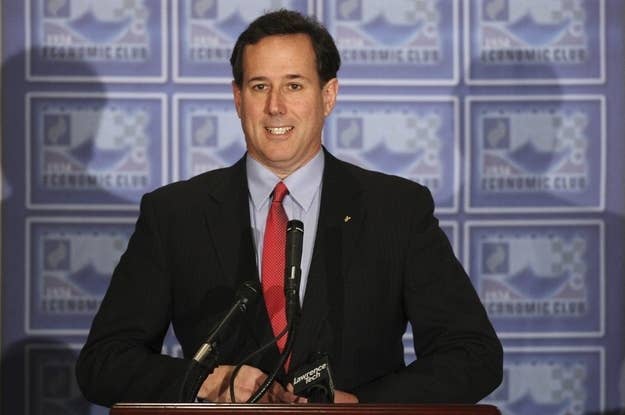 NOVI, Michigan -- Rick Santorum wasn't very amused by his friend and super PAC backer Foster Friess' comment today about using aspirin as birth control.
Today on MSNBC, Friess said "Back in my days they used Bayer aspirin for contraceptives," adding, "The gals put it between their knees and it wasn't that costly."
Asked about the quote outside the Oakland County Republican Party's Lincoln Day Dinner here in Novi, Santorum wasn't at first aware of the incident -- but when it was described to him, he told BuzzFeed "I'm not responsible for every bad joke one of my supporters makes."
Friess will be appearing on MSNBC again at 10 tonight to "set the record straight" on his aspirin remark, he tweeted earlier.