Washington Police Investigate Death Of RT Co-Founder
Russian media mogul Mikhail Lesin, who helped found the Kremlin-run news channel RT, was found dead in Washington, D.C., the Russian embassy confirmed.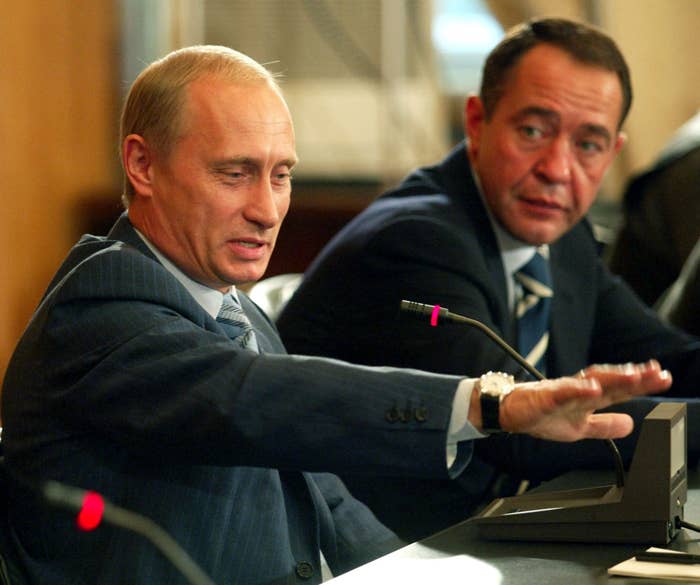 WASHINGTON, D.C. — Police on Saturday said they were investigating the death of a Russian media mogul who helped found the Kremlin-run news channel RT and who was found dead in his hotel in Washington, D.C. on Thursday.
Mikhail Lesin, who was formerly the top media affairs minister for the Russian government, died of a "heart stroke," a family member reportedly told RIA Novosti.

In a statement Saturday, the Metropolitan Police Department confirmed Lesin, 59, had been found dead.
"Members of the Second District and D.C. Fire and EMS responded to the area for the report of an unconscious person," police said. "Upon arrival, they located an adult male unconscious and unresponsive. D.C. Fire and EMS found no signs consistent with life."
Police did not specify the name of the hotel where Lesin was found, saying only he had been found on the 1500 block of New Hampshire Avenue. The Dupont Circle Hotel is located on that block.
An autopsy was performed on the body, with an official ruling on the cause of death still pending.
"The Embassy does not have any further comment on the demise of Mr. Lesin out of respect to his privacy," Russian Embassy spokesperson Yury Melnik told BuzzFeed News. "Please refer to the family members or the law enforcement officials."

"Our consular officials had an opportunity to confirm that the Russian national who passed away in DC is indeed Mikhail Lesin," a Russian embassy spokesperson told Sputnik, a Russian state media outlet. "Out of respect to the privacy and sensitivity of the matter we are not at liberty to disclose any other information, and would ask you to refer all further requests to his family and the law enforcement officials."
"Lesin is dead," RT editor-in-chief Margarita Simonyan tweeted on Friday. "It's impossible to believe. Please, everyone who knew him and didn't know him, remember the good. He was an absolutely unique person."
Lesin was one of the founders of RT, the Russian government-backed international network that was launched in 2005. Lesin was appointed as the head of Russian media conglomerate Gazprom-Media in 2013 and resigned in December 2014.
Also in 2014, Senator Roger Wicker asked the Department of Justice to investigate Lesin for corruption and money laundering. Wicker wrote that Lesin had obtained $28 million worth of property in Los Angeles and that he had also acquired "multimillion dollar assets in Europe" as well, and said that Lesin's ability to accumulate such wealth "raises serious questions." In December 2014, the Department of Justice said it was considering Wicker's request to investigate Lesin.
A spokesperson for RT did not immediately return a request for comment.