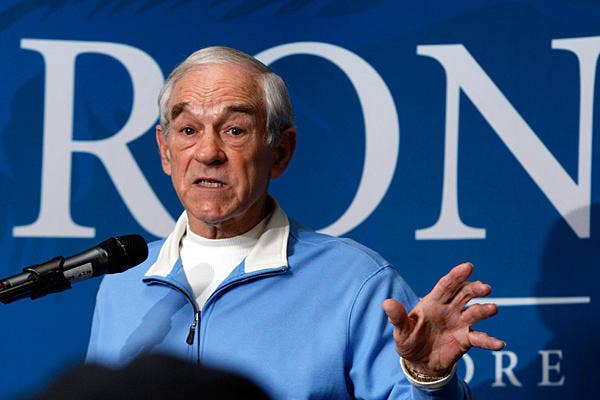 Ron Paul will follow the well-trod path of hitting the paid speaking circuit after his retirement from Congress — and will charge $50,000 per appearance, BuzzFeed has learned.
Paul's fee is in addition to hotel, meals, and ground transportation in his origin and destination cities for two people. He's represented by Greater Talent Network Speakers Bureau.
Paul's rate puts him about in the middle of the field for former politicians. He's making more than John Huntsman, Mike Huckabee, and Joe Scarborough, but much less than Al Gore and Arnold Schwarzenegger, each of whom command six-figure fees.