Romney Also Loves Ferragamo Ties
He likes his ties the same way he likes his cars.
There's little room for sartorial self-expression among presidential candidates -- we live in a world where Rick Santorum's sweater vest is considered unusual -- but Mitt Romney has found his trademark: Ferragamo ties.
Romney has worn Ferragamo ties repeatedly over the last few months, often blue printed ones. Example:
The tie, printed with horseshoes, is available for $180 on the Ferragamo website: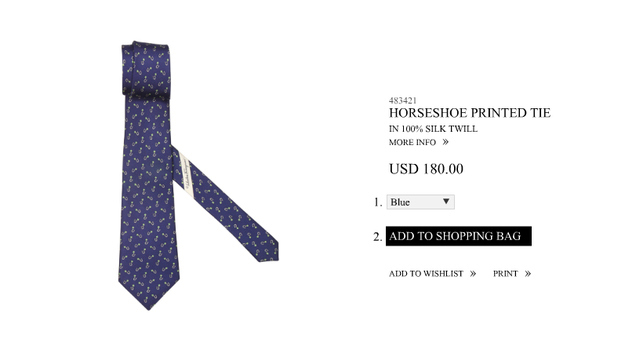 In Mackinac Island, Michigan in September:
And the equivalent Ferragamo:
At the Conservative Political Action Conference this year:
Wearing, of course, Ferragamo: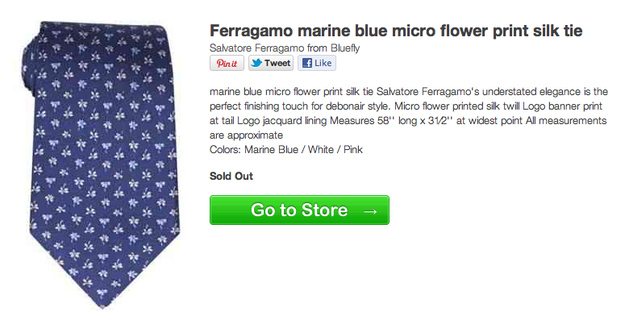 Another likely Ferragamo:
By way of comparison, a standard Brooks Brothers tie runs for about $65.