Rick Santorum's Bracelet Doesn't Actually Talk
Santorum described his "bracelet that talks" on Hugh Hewitt's radio show today. Campaign says his bracelet is non-verbal.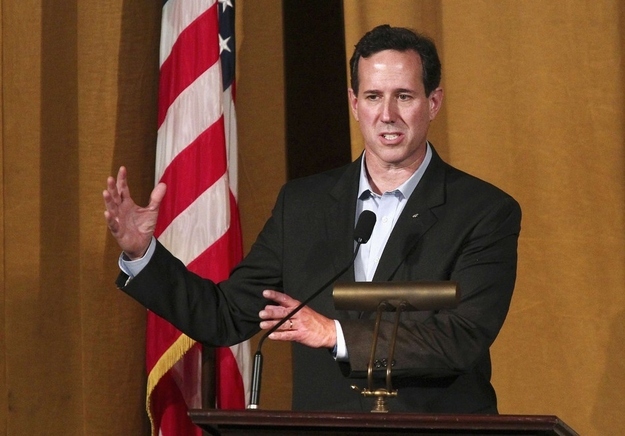 Rick Santorum made an odd comment about his jewelry on conservative talk show host Hugh Hewitt's radio show today, responding to a question about how Florida campaign co-chairman O'Neal Dozier's anti-Mormon stance might reflect on him:
Oh, my gosh. No, I mean, I wear a bracelet that talks, that the whole point of the bracelet is about religious liberty. I chaired a caucus in the United States Senate that talked about religious liberty, not just outside of America, which we worked on a lot with religious liberty issues all over the world, but also in this country to make sure that we were tolerant of all religions. And we had people showing up that were Zoroastrians to Scientologists to 7th Day Adventists to Catholics to you name it. You name any kind of religion, you know, mainline Protestant organizations, Evangelical groups, you name it. They were all there. And we accepted them, and wanted them to be there – Sikhs who were being persecuted in different aspects…a lot of obviously people from the Orthodox Jewish community and other Jewish groups. It was a broad-based coalition of folks saying we need to respect people's right to practice their faith. Folks in the LDS community were, I don't know, I'm trying to remember whether they were there. They certainly were invited. Everybody was invited to come. Every denomination that we could think of that was represented by people in town in Washington, D.C., and we asked them to participate and work with us to you know, to defend each other's right to practice their faith.
Adviser Hogan Gidley told BuzzFeed that Santorum wears two bracelets, one of which "talks about religious liberty."
But "the bracelet itself does not audibly talk," Gidley said.