Rick Santorum Isn't Quitting
The campaign raised over $4 million in January. "Welcome to the show," says Gidley.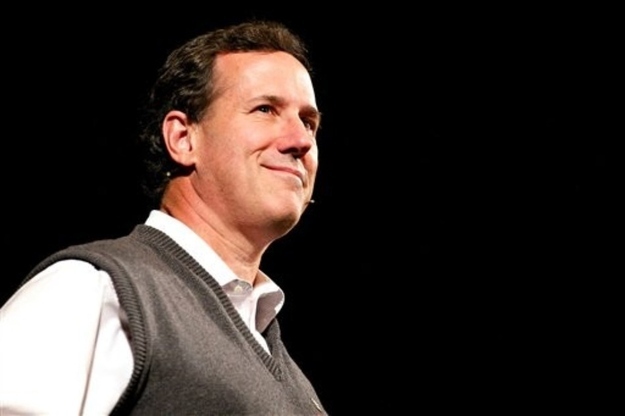 Rick Santorum's campaign raised $4.2 million in January and has $1.1 million cash on hand, Mark Halperin reported today.
That's the fruit of his "Conservatives United Moneybomb" -- and a hint that the candidate will hang in the race longer than most observers would have expected.
Santorum adviser Hogan Gidley confirmed the numbers to BuzzFeed and emphasized that the campaign planned to keep going.
"Welcome to the show," Gidley said.
Santorum, whom the commentariat had left for dead after a disappointing finish in South Carolina, has some juice left in him -- especially now that Newt Gingrich is struggling. Santorum, in short, is ready for a second turn as the conservative alternative.
"A lot of our money is just directly tied to Gingrich's collapse," Gidley said.
The vast majority of donations came from small donors, Gidley said, and the campaign had a "huge uptick" in online donations after the two debates in Florida.
The campaign has had some down moments in the past couple weeks, including the hospitalization of Santorum's youngest daughter Bella, which kept the candidate out of Florida for the past few days.
The new plan is to all but disregard Florida in favor of states where Santorum actually has a chance, leaving Gingrich and Romney to duke it out while concentrating the growing resources elsewhere. For example, the campaign is, for the first time in the primary process, providing a bus and plane for media in Colorado and Nevada.
Right now, the focus is leveraging the cash on hand into the next step -- and getting rid of Gingrich.
"Most importantly we have cash — and I don't think Newt does," said a Santorum campaign source.