1.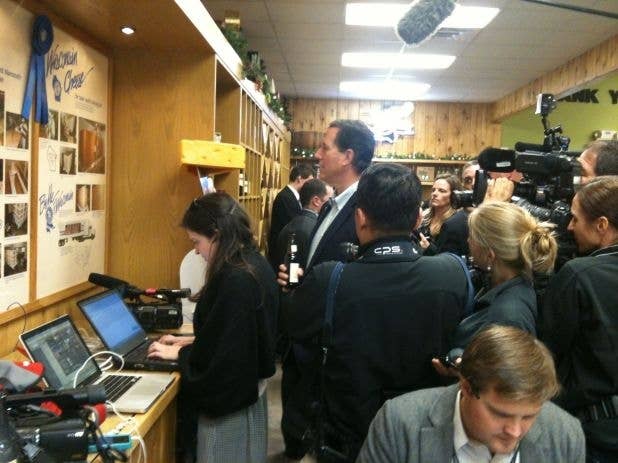 2.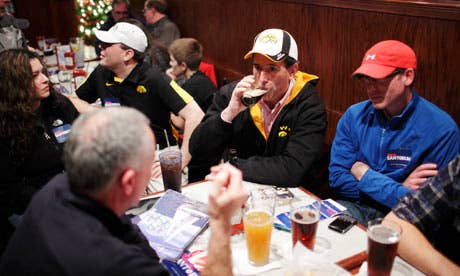 3.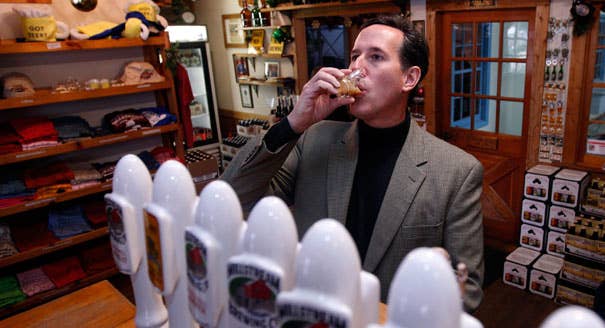 4.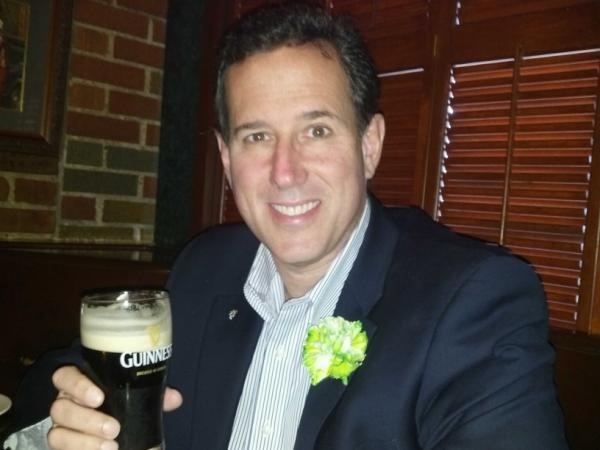 5.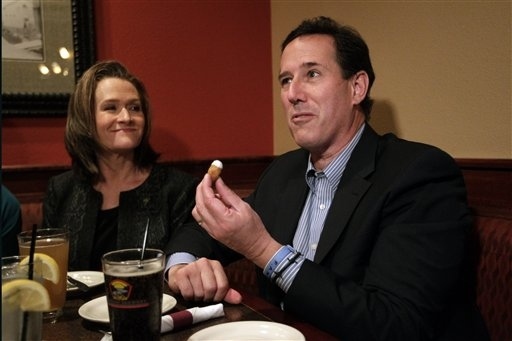 6.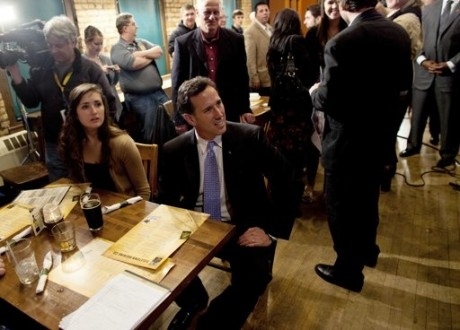 8.
And some background, from the Huffington Post's account of Santorum's college days:
Everybody called him "Rooster." And Rooster liked to chug.

Christine Grasso remembered how Santorum taught her the not-so-subtle nuances of chugging during her freshman year, when she was a "Little Sister" at the fraternity house. "Honest to God, he taught me how to chug a beer," Grasso said. "Back then, you used to chug beer and, you know, challenge each other ... He was amazing. He could chug a beer in like one gulp."

Rooster could beat everyone at beer-chugging, Grasso said. She explained the Rooster technique: "You just open your throat."