Rick Santorum: Attack On His Wife "Ugly, Cheap, Tawdry"
Santorum dismisses the flyers handed out after the Personhood USA forum as dirty politics.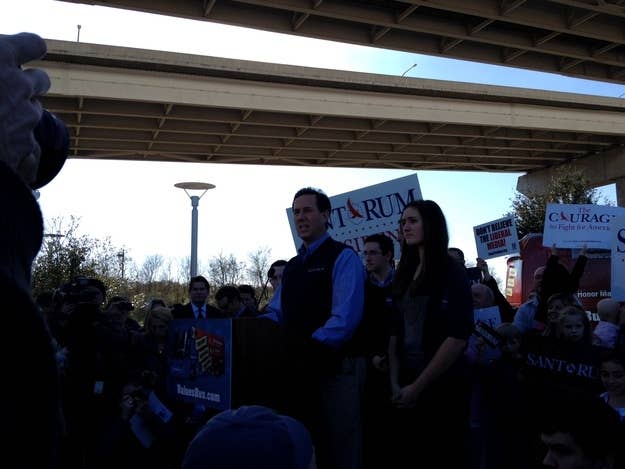 MT PLEASANT, S.C. -- Rick Santorum today blasted a pro-life critic who yesterday attacked his wife, Karen, for allegedly having had a relationship with an abortion doctor before her marriage.
"The sad part is that you see a lot of negativity, you see a lot of folks who are just being hurtful on a variety of things. That's the ugly side of politics and it's not one that I'm going to pay frankly any attention to," Santorum said in response to a question from BuzzFeed on how the family and campaign were dealing with the flyer.
"It's ugly, it's cheap, it's tawdry," he said. "It has no relationship to the issues at hand in this race, and we're gonna treat it just like the ridiculous stuff that you see where you treat it for the value it is, which is zero."
The flyer cites a Vanity Fair report Karen Santorum lived with an abortion doctor 30 years her senior -- who delivered her at her own birth -- back in the 1980s. The text accuses Santorum of being a "wolf in sheep's clothing" who doesn't actually back up his anti-abortion stances.