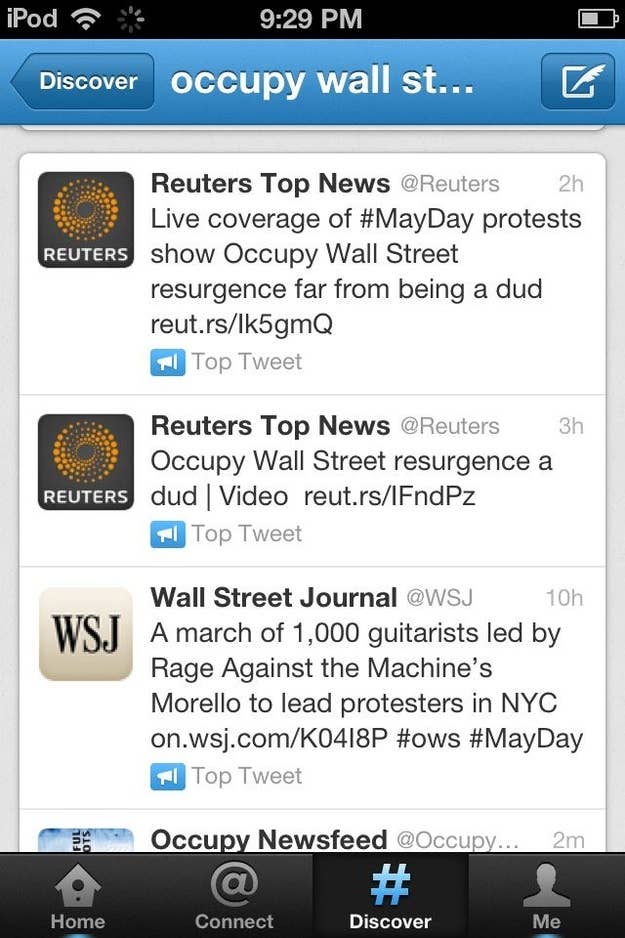 Reuters attracted blowback on Twitter yesterday for posting a video calling Occupy's May Day a "dud" before the protests were over, and today social media editor Anthony de Rosa defended the video as part of "a diverse set of views" in Reuters' coverage.
"What I saw reflected in my observations of protests around the world and presented in our live blog was that the protests were pretty substantial and far from a dud," De Rosa said in an email.
Reuters followed up the "dud" tweet by tweeting their liveblog coverage of May Day: "Live coverage of #MayDay protests show Occupy Wall Street resurgence far from being a dud."
Some involved with the protests heckled Reuters on Twitter:
De Rosa defended the turnaround, saying "As far as any retraction, there was none. Two sides of the story giving a diverse set of views."
De Rosa added, "I can't speak to what the thinking was behind the video and the title that was used."
The video, reported by Conway G. Gittens, only shows scenes from the morning of May 1, when rain kept numbers low and occupiers were scattered in small pickets across Midtown Manhattan. "The lack of enthusiasm at Tuesday's events show a lack of commitment by the masses needed to effect change," Gittens says at the end of the video. The protests attracted thousands, though, for a rally at Union Square and march to Battery Park later in the day.
Gittens did not immediately return a request for comment.