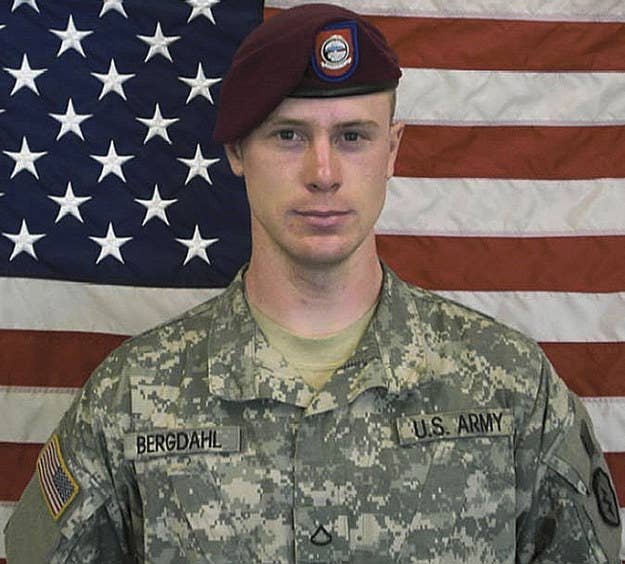 WASHINGTON — A former Bush administration official who was hired, then resigned, as Mitt Romney's foreign policy spokesman played a key role in publicizing critics of Sgt. Bowe Bergdahl, the released prisoner of war.
The involvement of Richard Grenell, who once served as a key aide to Bush-era U.S. Ambassador to the U.N. John Bolton and later worked for Romney's 2012 campaign, comes as the Bergdahl release has turned into an increasingly vicious partisan issue.
The New York Times reported that "Republican strategists" had arranged an interview for them with men who served in Afghanistan with Bergdahl, who was released after five years of imprisonment by the Taliban in a controversial prisoner swap deal. In the article, the men express their anger at Bergdahl for leaving the base, causing other soldiers to risk their lives looking for him.
The same soldiers also did interviews with The Weekly Standard, the Daily Mail, the Wall Street Journal, and Fox News.
Cody Full, one of the soldiers quoted in the New York Times and other stories, tweeted yesterday about Grenell: "I want to thank @richardgrenell for helping get our platoon's story out." Grenell retweeted the tweet, calling Full a "true American hero."
The issue of the prisoner swap that led to Bergdahl's release has quickly become partisan, with many Republicans arguing that the release of five Taliban prisoners for Bergdahl was too high a price. The circumstances under which Bergdahl left the base are also disputed, and there have been questions in the media about whether Bergdahl was a deserter.
Reached by phone, Grenell's partner at Capitol Media Partners, Brad Chase, confirmed that the firm had been helping the soldiers get their story out.
"Obviously Ric is a well-known Republican and these guys found him on Twitter and reached out asking for help in getting their story out," Chase said. "Ric obviously saw that this is something that needed to be told and came to me and others in our firm, and I and some of the others determined that this was a story that we wanted to work on."
Chase said the New York Times' reference to them as "Republican strategists" was "100% factually inaccurate" because he himself is not a Republican. But a producer for The Michael Berry Show, a radio show that one of the soldiers spoke on, told BuzzFeed that Grenell was the point of contact for the bookings.
He declined to confirm which other interviews Capitol had arranged, but said the work for the soldiers was pro bono and added, "We're just providing administrative help forwarding along emails" while the soldiers themselves decide which interviews to do.
Gideon Resnick contributed reporting.