Report: Top U.S. Negotiator For Israel-Palestinian Talks Resigning
A senior administration official calls the report "premature."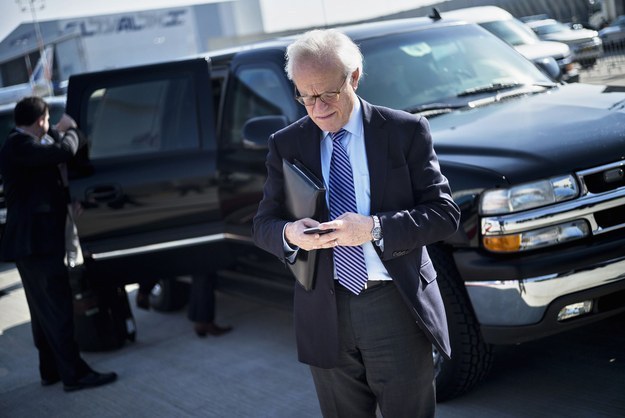 Update — May 1, 1:15 a.m.: Comment from a State Department official has been added.
WASHINGTON — The Palestinian outlet Al-Quds is reporting that U.S. Special Envoy for Israeli-Palestinian Negotiations Martin Indyk is resigning from the State Department and returning to his job at the Brookings Institute after the failure of the latest attempt to obtain a peace deal.
A senior administration official said the report was "premature." A woman who answered the phone at Brookings said that it was "likely the case" that Indyk was returning to the institute.
"I've heard about the Al-Quds article, but nothing internally here," said Adrianna Pita, a spokesperson for Brookings.
Indyk, the former U.S. ambassador to Israel, was brought on to Secretary of State John Kerry's team nine months ago with the task of helping the Israelis and Palestinians negotiate. The negotiations recently fell apart after the Israelis pulled out following the announcement of a Fatah-Hamas unity agreement, though the State Department has not publicly said the talks are officially over.
Indyk recently left Israel as the talks disintegrated, and the State Department said he had no current plans to return.
"Indyk has returned for consultations with the Secretary and the White House as we assess next steps in U.S. efforts to achieve Israeli-Palestinian peace," said a senior State Department official. "It's premature to speculate on what those steps will be."