Rand Paul's Just Getting Started
Senator Rand Paul's big speech at CPAC gave all the explanation needed for why his father didn't show up.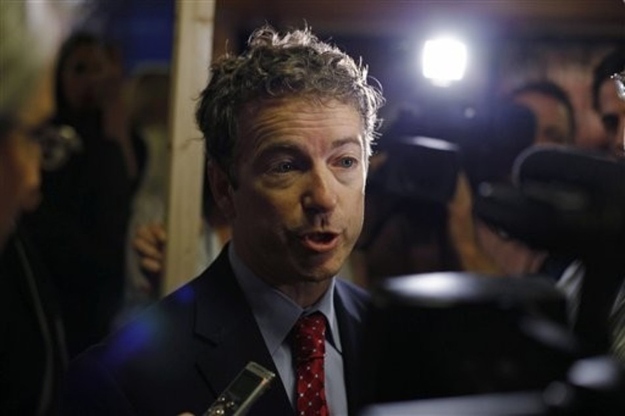 Washington, D.C. -- Rand Paul's strong speech at CPAC this evening made him seem more like a contender in 2016 -- and gave a more credible explanation than any the Paul campaign has given for why Ron didn't attend this weekend.
It's an open secret in the Paul world that the family has big future plans for Rand, the junior senator from Kentucky. And he made them seem more credible tonight than he has at any campaign events for his father, attacking President Obama with the gloves off in front of an approving crowd -- and doing it with more humor than he usually exhibits ("Is anyone else tired of hearing about Warren Buffet's secretary?").
His opener: "I have a question for the president. Do you hate all rich people? Or just the ones who don't make campaign contributions?" showed a willingness to zone in on Obama that his father hasn't displayed.
The prospect of a third-party run by Ron is unlikely, mostly because it would put the kibosh on Rand's presidential ambitions.
While they're not yet willing to give up on Ron becoming the GOP candidate, the campaign has been more open these days about the idea of Rand running for president one day -- campaign manager Jesse Benton told BuzzFeed last month, "I think Rand could be a wonderful President." The Paul organization continues to say that scheduling is the reason Ron is not at CPAC.
Rand's speech made it seem as though his father's absence is less about scheduling and more about the Pauls' priorities. Ron Paul is done after this election cycle, but Rand could be just getting started.