Rand Paul Uncertain About Ebola Quarantines
Paul, who thinks there should be visa restrictions for people coming from Ebola-affected countries, says it's unclear if some states' quarantine policies honor the privilege of the writ of habeas corpus.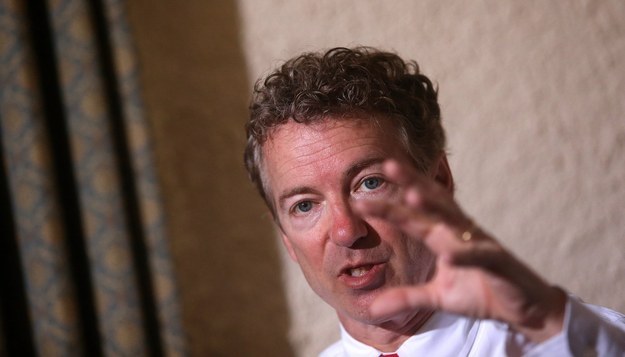 WASHINGTON — Republican Sen. Rand Paul is unsure if the mandatory, Ebola-related quarantines in New Jersey and New York qualify as lawful imprisonment, he told BuzzFeed News on Thursday.
"I think it's a complicated issue," Paul said. While the states think they have the right to quarantine returning Ebola health workers, "is there a conflict between state and federal law?"
"One of the primary freedoms we've had in our country" is "habeas corpus, the right of legal petition as to why you're being held," he said. "It's unclear or not that is honored in these situations."
Both New York and New Jersey announced quarantine measures for health workers returning from treating Ebola patients in West Africa last week, though New York Gov. Andrew Cuomo later walked back the measure, saying those under quarantine could stay in their homes. New Jersey Gov. Chris Christie came under fire for having a nurse who has not tested positive for Ebola quarantined; she threatened to sue, to which Christie responded, "Get in line." Other states, including California, have also implemented mandatory quarantines.
Paul has been a vocal proponent of travel bans for people coming from countries in West Africa affected by the Ebola epidemic, and has accused the Obama administration of downplaying the real threat posed by Ebola.
He said his "preference" is still "visa restrictions," but that "for American citizens it's a little more difficult."