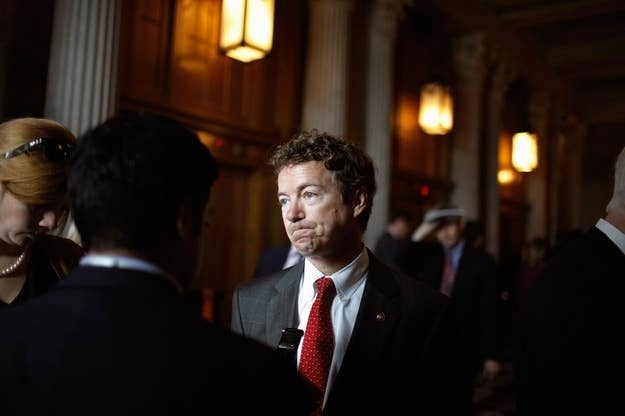 Kentucky senator Rand Paul, son of Ron, is coming out with a book this year — an act that's de facto required of ambitious politicians priming themselves for the national stage.
The book's title on Amazon is "Government Bullies: Americans Arrested, Abused, and Terrorized" and its scheduled release date is September 11, 2012.
Paul's spokeswoman Moira Bagley confirmed that the book is Paul's, telling BuzzFeed via email that it "will take on EPA, TSA, Lacey Act, etc."
"It will tell people's stories, dig into the problems, expose the abuses, and both highlight solutions and honor the people who have stood up," Bagley said.
Paul is famously anti-TSA, having even been detained by the agency once in the Nashville airport for refusing a pat-down.
The book's blurbs (so far) come from Sarah Palin and Andrew Napolitano.
h/t Jonathan Martin