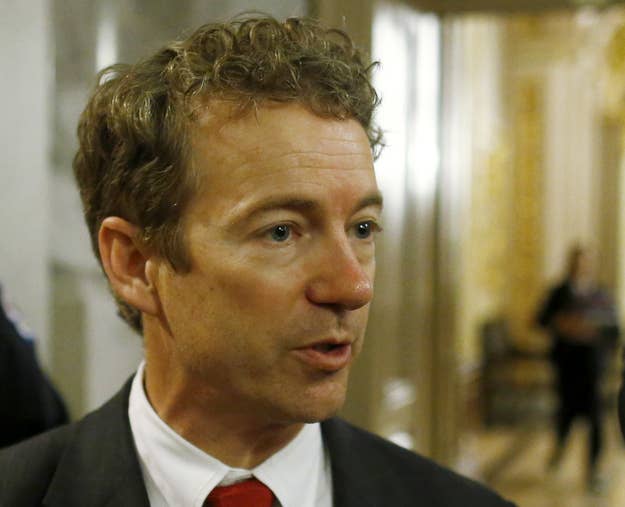 WASHINGTON — Rand Paul Wednesday accused President Obama and congressional Democrats of using the families of victims from Newtown, Connecticut, as political props.
"I'm a parent, and I have three boys, and I hate to see them using people, I think, as props and politicizing tragedy," Paul said when asked about gun control during a breakfast with reporters sponsored by the Christian Science Monitor.
Some of the families of the children killed in the Newtown mass shooting have become active on Capitol Hill, forming a group called Sandy Hook Promise and lobbying lawmakers for tighter gun control legislation. Most recently, they've requested a meeting with Senate majority leader Mitch McConnell, and they have joined the president on Air Force One.
"When I see the father and the mothers testifying, I know they're coming voluntarily and they want to come and be part of this debate, but it still saddens me just to see them," Paul said. "And I think in some cases the president has used them as props, and that disappoints me."
"I do look at it as a little bit in the sense of the tragedy, how could we have prevented the tragedy?" Paul said. "That's really where I come down on not being for any of the proposals, because not one of them would have addressed the tragedy."