Progressive Raising Big Dollars In Illinois Race
New numbers show that the Ilya Sheyman has a fundraising advantage over his more conservative opponent in Illinois' Tenth Congressional District. A bellwether race for the Democratic Party's internal divisions.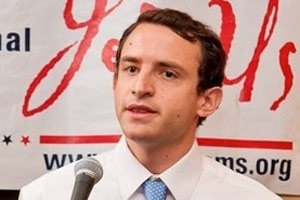 The Democratic primary in Illinois' 10th Congressional District, which comprises the suburbs north of Chicago, is a tight race between a young community organizer and a Blue Dog Democrat, Brad Schneider, to challenge incumbent Republican Rep. Robert Dold.
New campaign filings show that Sheyman, the 25-year-old progressive candidate, is pulling ahead in donations:
Net Contributions as of 2/29

Sheyman - $668,184.63
Schneider - $665,717.83*
Tree - $99,138.95
Bavda - $43,954.00
He also has more cash in hand:
Primary Election Cash-On-Hand as of 2/29

Sheyman - $208,868
Schneider - $151,535**
Tree - $7,009.04
Bavda - $816.30
The Sheyman campaign claims over 16,000 individual donors.