President Obama, Polish Tabloid Cover Boy
A story that barely made a dent here is still huge in Poland. Faktoid is Poland's version of The Onion.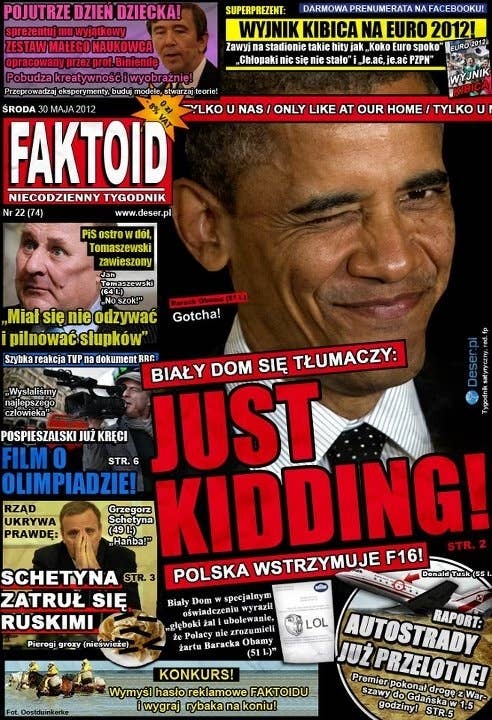 President Obama made the cover of the Polish tabloid Faktoid today for his "Polish death camps" remark yesterday, which caused a huge stir in Poland. Translation from a reader: "White house says 'Just Kidding.' Poland withdraws F-16s."
The president of Poland, Bronislaw Komorowski, will make a statement this afternoon on television.