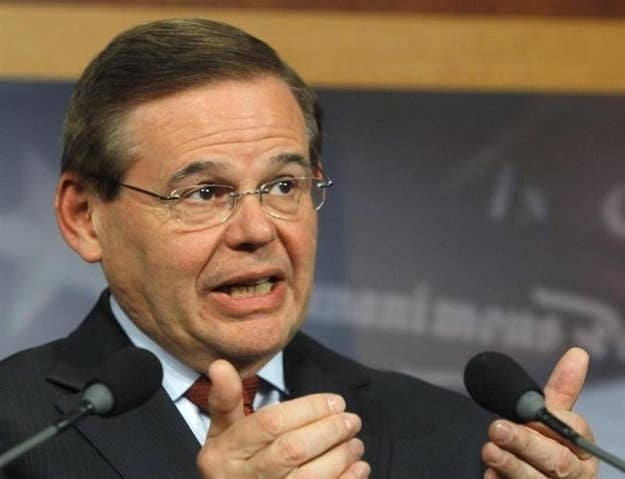 WASHINGTON — A new poll conducted by Republican pollster Frank Luntz that will be released on Wednesday finds that a majority of likely voters support levying new sanctions on Iran.
The poll, commissioned by Al-Masdar.net and the Israel Project's The Tower website and shared with BuzzFeed ahead of its publication, found that 77% of those polled favor negotiating with Iran plus adding sanctions.
Seventy-seven percent of Democrats polled said they would rather vote for a senator who supported new sanctions, compared with 96% of Republicans.
The poll was conducted on Dec. 7–9 with 900 likely voters.
The results dovetail with a recent Pew poll that found only 32% of Americans approve of an interim deal reached with Iran last month in Geneva, while 43% disapprove. The results show a shift in opinion over the last few weeks, as Americans supported a deal 2-1 in late November, including lifting some sanctions.
Democrats in both chambers of Congress have seen the poll, including "key Senate offices" and "key members of the House" and have been briefed on its contents, a source said.
"This poll shows that the White House has an clear uphill battle with rank and file Democrats, not to mention Democrats in Congress," said one Democratic aide on the Hill. "If you look at Secretary Kerry's hearing in front of the House Foreign Affairs Committee yesterday, you can see that it's not just Republicans and neoconservatives who have serious questions about this deal. You don't have to be a warmonger to support increasing sanctions against Iran during these talks."
"The White House pushback on the Senate effort doesn't seem to be resonating with voters," the aide said.
But the push for new sanctions in Congress looks stalled for now as the Senate Banking Committee has decided not to go forward with a proposed bill and with the amendment written by Senators Kirk and Menendez for the defense bill resting in the hands of Majority Leader Harry Reid, who will decide if the bill gets voted on with or without amendments.