Political Reporters Caught In The Middle Of Tea Party Legal Battle
Amy Kremer has been ordered to turn over her communications with several reporters as part of an ongoing lawsuit.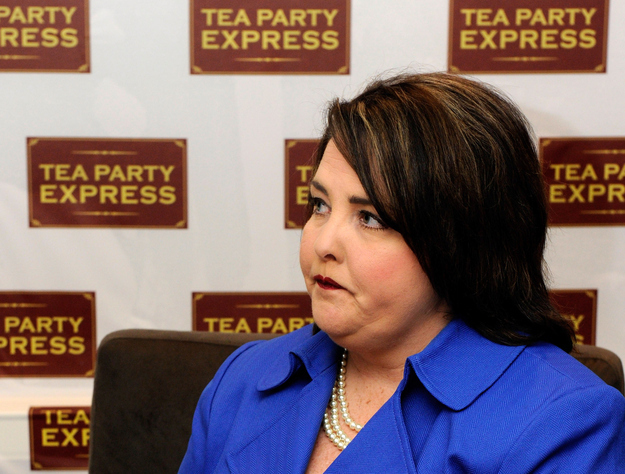 WASHINGTON — A handful of reporters have been roped into a lawsuit that has roiled the tea party since 2009, as the Tea Party Express' Amy Kremer has been asked to produce her communications with them as part of ongoing litigation related to her defamation suit against the Tea Party Patriots.
Lawyers for Lee Martin, the husband of Tea Party Patriots' Jenny Beth Martin, have served Kremer and her counsel with a request for records of correspondence with several journalists, including BuzzFeed's Ben Smith.
Kremer's lawyer provided BuzzFeed with the specific request from Martin's side, which asks for:
Any and all documents, including but not limited to emails, tweets, chats, blogs, instant messages, calendar entries, diaries, social media activity (Ning & Disqus), Facebook email notifications, Facebook posts, statuses, comments, private Facebook messages, and complete message threads made by or concerning Amy Kremer, regardless of whether Amy Kremer used her actual name, or aliases, pseudonyms, or other identities, that mention, evidence, discuss, refer to, or relate to correspondence or communications between Amy Kremer and the following individuals: David Wiegel [sic], Ben Smith, Zachary Roth and Robert Quigley, Stephanie Mencimer, and Jillian Rayfield.
In 2009, the Tea Party Patriots sued Kremer after Kremer left the group to join Tea Party Express. The lawsuit sought to force Kremer to stop using the Tea Party Patriots' name and relinquish her access to the group's email and other resources. In 2011, Kremer sued the Tea Party Patriots for defamation, alleging that Lee Martin had posed as "Dale Butterworth" on Facebook and accused Kremer's boyfriend of raping Kremer's daughter and Kremer of kicking her daughter out of the house afterwards.
Kremer declined to comment further on the matter to BuzzFeed, referring questions to her legal team.
Kremer has been reaching out to reporters in recent days warning them that she is being required to produce some of their communications.
"She contacted me, and I was surprised that the lawsuit was ongoing," Slate's Dave Weigel said. He said she had told him that she would be turning over emails they had sent to each other.
"I'm afraid I can't really comment on this," Mencimer, a reporter for Mother Jones, said.
Roth, a MSNBC reporter, told BuzzFeed that he had not spoken to Kremer recently. Quigley, now a student at Yale Law, also said that he had not spoken to Kremer and that he had not received a court order in connection with her lawsuit. Rayfield did not return a request for comment.
A lawyer for Martin didn't immediately return a request for comment.