Polish Group Demands Apology From Marion Barry For "Polack" Comment
"What the hell?" asks Polish-American leader. "He needs to apologize yet again." (Updated)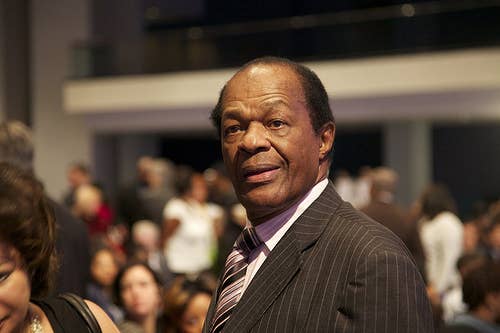 The executive director of the Polish American Association blasted former Washington, D.C. Mayor Marion Barry for using the word "Polack" in the course of apologizing to an Asian-American group for derogatory remarks about Asian-owned buisness.
"It's not really cool. It's pretty nasty," said Gary Kenzer, who runs the Chicago-based Polish-American advocacy group, and described also the term as "inappropriate."
Polish-Americans prefer the noun "Pole."
"It's not very nice. It's just not nice," Kenzer continued. "What a loose cannon this guy is. Truly a loose cannon. What the hell?"
Barry, now a D.C. council member, referred to Poles as "Polacks" at a press conference today.
Barry at first denied that he had said "Polack," and then said that he had meant to say "Poles."
"There just isn't a good way to talk about this," Kenzer told BuzzFeed. "Like the jokes, they're just not funny. This is consistent with [Barry's] credibility. I don't know if you have access to this man but he needs to apologize yet again."
A member of Barry's staff didn't immediately return a request for comment.
"This is a very large group in the United States," said Kenzer. "Most people don't think about Poles being that big, but particularly here in Chicago there's almost a million Poles in the metropolitan area."
"This is unacceptable," he said.
Update: Barry's office issued a statement Friday morning addressing the comment: "I misspoke. I should have said, Polish."