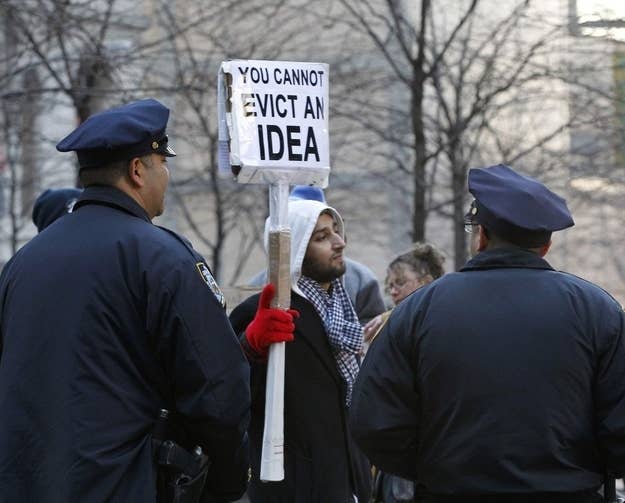 Occupy Wall Street is hyping their rally planned for this weekend as "The Year's Largest Action," which is verifiably true since it's their first large-scale event of 2012.
Patti Smith and Yoko Ono are both slated to appear, per the press release:
At 6:30 p.m. hundreds of Occupy Wall Street activists will assemble on the steps of the Cathedral Church of Saint John the Divine (1047 Amsterdam Avenue) and at 7:00 p.m. begin a massive candlelight march to nearby Riverside Church (490 Riverside Drive). The group will join additional feeder marches and members of the community at Riverside Church for a candlelight vigil and celebration renewing King's message of peace, justice, and equality for all, regardless of race or economic class. The action will culminate in an assembly featuring performances and speak-outs from artists, celebrities, religious leaders, and activists. Performances by Patti Smith, Steve Earle, Stephan Said, and Kozza Olantunji, as well as many more, will complement the inspirational words of Dr. Benjamin Chavis, Yoko Ono, Russell Simmons, Reverend Stephen H. Phelps, Daisey Kahn, Norman Siegel, Sumumba Sobukwe and Malik Rhasaan of Occupy The Hood.