Occupy Wall Street Is Not Meeting With Ahmadinejad
They are, however, planning to protest the "fascist dictator," movement activist says.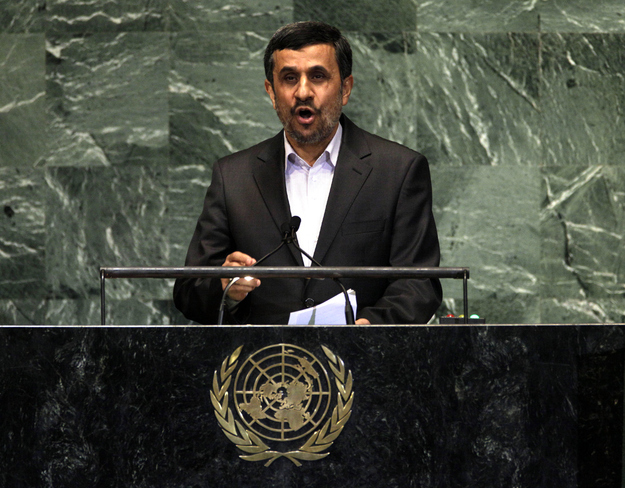 Occupy Wall Street protesters won't be powwowing with Mahmoud Ahmadinejad when he arrives in New York for the U.N. General Assembly this week.
"Nobody in their right mind would meet with a fascist dictator like Ahmadenijad," said Shawn Carrié, a longtime Occupy activist, in a direct message. "I think it's been blown way out of proportion. There were some emails floating around on listservs about going to *protest* his appearance."
"Anyway, it must be stressed that no one speaks for OWS," Carrié said. "Any moron can go say they're gonna go do something, but to say OWS meets with Ahmadinejad? That's just ridiculous."
The Iranian news agency Fars News, which has close ties to the government, reported that "Ahmadinejad is also set to meet American university students, artists, intellectuals and elites, including Occupy Wall Street anti-capitalist protestors, despite the ongoing efforts made by the pro-Zionist lobbies to prevent direct link between American people and the Iranian president."
The Weekly Standard picked up the story this afternoon, writing that the Iranian dictator was going to meet with Occupy activists.