Occupiers Protest Rush Limbaugh In Chicago, Where He Does Not Live
An office that is not Limbaugh's office finds itself surrounded by protesters.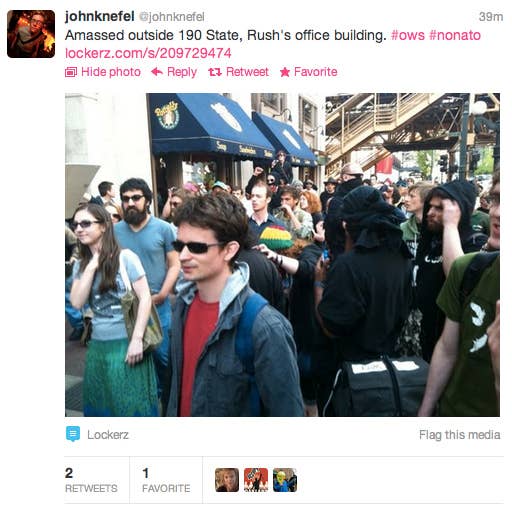 Occupiers protesting against the NATO conference in Chicago organized an impromptu protest against Rush Limbaugh outside a building that did not contain Limbaugh today.
The address of the demonstration is that of WLS a.m. radio, which is one of hundreds of stations that air Limbaugh. Limbaugh lives mostly in Palm Beach, Florida.
It quickly became apparent that Limbaugh wasn't in the building, but protesters were undeterred: