Obama To Meet With Civil Liberties Board
"The President looks forward to hearing from PCLOB members about their areas of focus and discussing recent developments."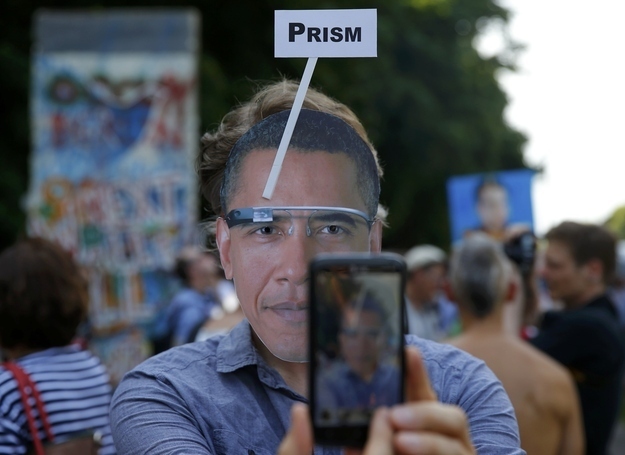 President Obama will meet with a federal board charged with defending Americans' civil liberties Friday following a string of disclosures in the media about National Security Agency domestic surveillance programs, according to a senior administration official.
"The President looks forward to hearing from [Privacy and Civil Liberties Oversight Board] members about their areas of focus and discussing recent developments, to include the disclosure of classified information," the official said. "President Obama believes PCLOB can be an important part of the national conversation on these issues, but in the coming weeks, the President and members of his Administration will begin meeting with a range of stakeholders on the subject of protecting privacy in the digital era."
The obscure PCLOB, which came into existence in 2004 to monitor the balance between security and civil liberties, is headed by former Federal Trade Commission official David Medine. Last week, a group of 13 senators called for a PCLOB investigation into the recent revelations about NSA surveillance programs. Medine said on Wednesday that the board planned to publish a report based on the NSA programs.
The official's statement provided by the White House press office says, "Over the past few weeks, in the wake of disclosures related to sensitive NSA collection activities, the President directed the Director of National Intelligence (DNI) to declassify information to better contextualize these programs, correct misrepresentations, and provide an opportunity for the dialogue he welcomes about the right balance between national security and privacy."
The president has, according to the White House, asked his counterterrorism adviser to get the DNI to take a look at what information they will declassify.
"In fact, today (Thursday), at the request of the President, the Assistant to the President for Homeland Security and Counterterrorism Lisa Monaco directed the DNI — in consultation with the DOJ — to review Foreign Intelligence Surveillance Court opinions and filings relevant to the programs and to determine what additional information the Government can responsibly share about the sensitive and necessarily classified activities undertaken to keep the public safe," the official said.
"Today's correspondence builds on the Administration's ongoing effort to declassify a significant amount of information regarding these programs," the official said. "The President's direction is that as much information as possible be made public while being mindful of the need to protect sources and methods and National Security."