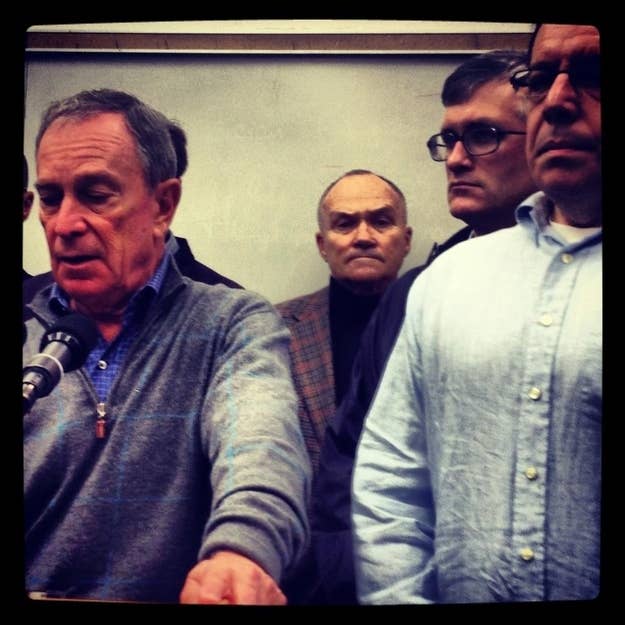 New York City mayor Michael Bloomberg said at a press conference in Manhattan on Sunday that the onset of Hurricane Sandy wouldn't affect the conditions of prisoners on Rikers Island.
"Rikers Island, the land is up where they are and jails are secured," Bloomberg said, in response to a reporter's question about how the city would protect the inmates from the storm. "Don't worry about anybody getting out."
Bloomberg, flanked by other members of the city's leadership, said that all heat, hot water and elevators would be shut down in New York City Housing Authority housing in the evacuation zone.
He said that Con Edison, which provides electrical power to New York, had no plans as of Sunday afternoon to pre-emptively shut down power service.
Bloomberg urged residents in the evacuation zone, which includes coastal and low-lying areas of far flung Brooklyn, Queens, and lower Manhattan, to evacuate immediately: "If you live in Zone A, and you haven't evacuated yet it is crucial you do so," he said.
Appearing in a casual sweater and khakis, Bloomberg at times responded testily to reporters' questions.
"We're doing our best, OK?" he said.
Hurricane Sandy is expected to make landfall tomorrow on the east coast; the storm, a rare mix of hurricane and nor'easter, has been called "meteorologically mind-boggling."