Not All Santorum Protesters Are Democrats
Glitter (figurative or literal) isn't only thrown from the left.
CUYAHOGA FALLS, Ohio -- A few protesters gathered outside and inside the hall where Rick Santorum held a rally on Monday night to protest his positions on gay rights and birth control policy.
One, Lauren Wehry, 22, of Stow, Ohio, could have easily been mistaken for a Democrat.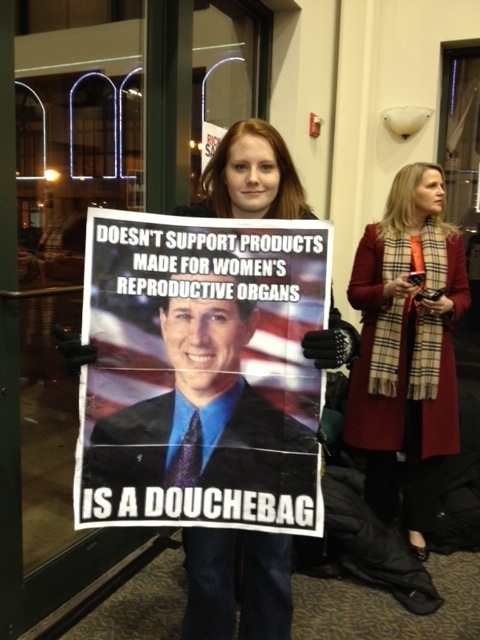 However, Wehry said she plans to vote Romney in her state's primary.
"He's the best of the Republicans," she said.
Wehry told BuzzFeed heard about Santorum's appearance in Cuyahoga Falls on Monday afternoon, printed the photo off her sister's friend's Facebook wall, and drove over. She says her least favorite aspect of Santorum is "his hypocrisy."
She said remains undecided on whom to vote for when it comes time for the general election.